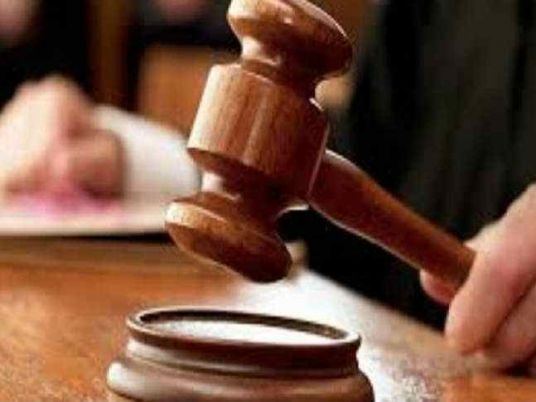 Recent amendments approved by the Egyptian government to the rules governing the summoning of witnesses to courtrooms could threaten the credibility and fairness of due processes, US-based Human Rights Watch said in a
report
.
Last month, the Cabinet approved changes to the Penal Code which gave judges the sole authority over the summoning of witnesses during trials. The decree justified the change, saying it needed to reign in on the duration of trials and enable judges to deliver verdicts based on their evidence-supported convictions.
But HRW believes that the amendments to the rules, which the government has yet to make public, practically block the ability of defense lawyers to call witnesses for trials.
"The proposed changes to Egypt's courtroom rules would endanger a core element of a fair trial, the defendant's right to confront the evidence against them in court," said Sarah Leah Whitson, Middle East and North Africa director. "Egypt's government should clearly and publicly renounce the proposed changes without delay."
Whitson urged the Egyptian government to consult the State Council before proceeding with final approval of the changes. "Given that parliament has been dissolved, it's particularly important for the Egyptian government to consult the State Council before making any changes to the criminal procedure code, and listen to its recommendations," she said. The report, however, said the government will likely not take the council's advice.
"In the past several months, the government has often issued legislation without consulting the council or heeding its advice when it was consulted," said the organization.