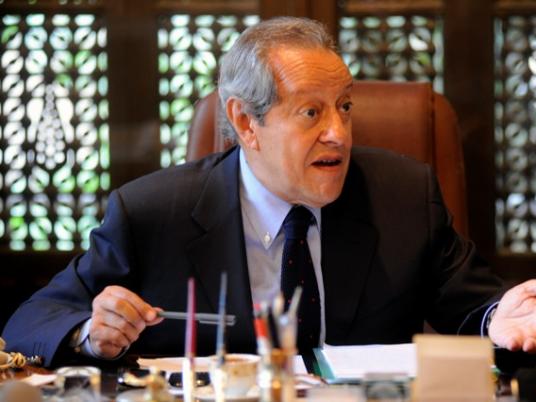 Head of the Egyptian Organization for Human Rights Hafez Abu Seada revealed details of a closed-door meeting, which was held on the sidelines of the International Council for Human Rights in Geneva, with the participation of five international human rights organizations, to discuss the human rights situation in Egypt.
The meeting discussed issues relating to four Egyptian affairs, first and foremost the Human Rights Watch report about Rabaa sit-in dispersal, jailed activists under the law regulating demonstrations, the NGO law and fair trials in accordance with the new Constitution, Abu Saeda told Al-Masry Al-Youm.
Abu Seada added that Human Rights Watch called on the International Council for Human Rights for the formation of an international commission to investigate violations of Rabaa dispersal and to hold the Egyptian government accountable for postponing the issuance of the report on Rabaa dispersal.
HRW also called for the release of detained activists including Mahinour al-Masry and Alaa Abdel Fattah.
Abu Seada said that the organization is advocating for international interference in Egypt if the performance of Egyptian human rights organizations has not improved and criticized the Egyptian government for refusing to cooperate with it. Some participants objected to the organization's accusations.
The HRW issued a report last month accusing Egyptian security forces of committing crimes against humanity while dispersing Rabaa and al-Nahda sit-ins in 2013 killing several hundreds of toppled President Mohamed Morsy supporters.
Egypt has accused HRW of being biased and working in Egypt without license.
Edited translation from Al-Masry Al-Youm