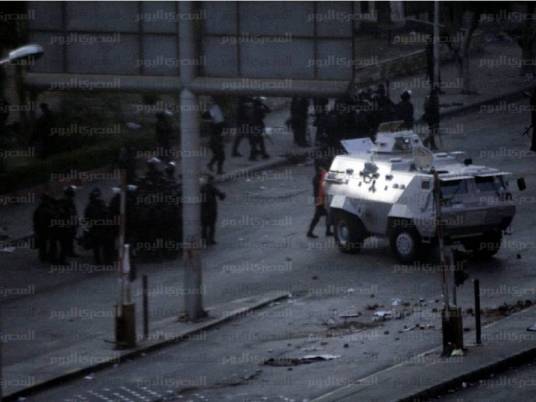 Egypt's interim president, Adly Mansour, should ensure military and police officers facing impartial investigations for the killings of civilians outside Republican Guard House on 8 July, Human Rights Watch (HRW) said Sunday.
In a statement on Sunday, HRW said witnesses described a sequence of events on 8 July in which the military and police used excessive force against protesters, killing 51.
Following the incident, prosecutors have only questioned Muslim Brotherhood supporters and senior members for their alleged roles in the clashes, but not the military and police forces.
"The military has a track record of resorting quickly and excessively with lethal force to break up protests," said Joe Stork, acting Middle East director at HRW. The government needs to find out who was responsible and ensure they are held accountable if it hopes to show it will respect basic rights during this transitional period, he added.
"This is the single bloodiest incident that Egypt has seen since the uprising against [former President Hosni] Mubarak, and it comes at a moment of extreme political polarization," Stork said.
Stork added that Egypt's military justice system has proven incapable of investigating serious human rights abuses with any impartiality.
"Military prosecutors and judges remain in the same line of command as those they are investigating, making independence and impartiality impossible."