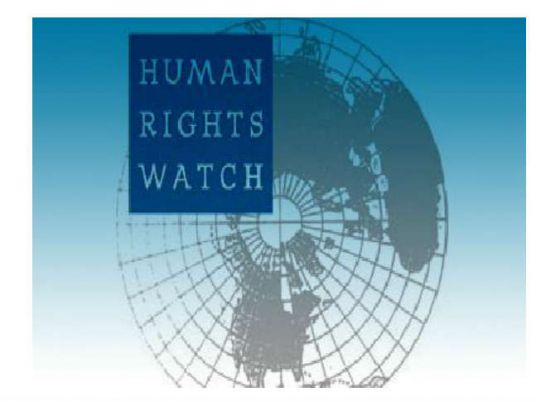 The HRW called on Egyptian authorities in a
statement
on Monday to disclose the whereabouts of dozens of forcibly-disappeared citizens and activists and to either release them or charge them with a recognizable crime.
"Egyptian security forces have apparently snatched up dozens of people without a word about where they are or what has happened to them. The failure of the public prosecution to seriously investigate these cases reinforces the nearly absolute impunity that security forces have enjoyed under President al-Sisi." said Joe Stork, deputy Middle East director.
The international law criminalizes forced disappearances even in cases of emergency.
The HRW documented five forcibly-disappeared cases, and two others who most likely forcibly disappeared between April 2014 and June 2015, said the statement.
In three cases, the victims were last seen in the custody of security forces. In the other cases, relatives and friends of the disappeared people said security forces had abducted them.
The whereabouts of three were determined days later after state authorities acknowledged their detention or after other people saw them in official custody.
Three university students, Esraa al-Taweel and her two friends Omar Ali and Souhaib Saad have been reportedly missing since June 1 as they walked along the Nile in Maadi neighborhood. Their families accused the security authorities of abducting them.
The Interior Ministry officials repeatedly denied arresting them until their relatives found them later in different detention facilities, HRW said.
The statement referred to other cases documented by Egyptian rights organizations in 2015 and 2013.
The Freedom for the Brave, an independent group offering support to detainees, reported on June 7, 2015, 164 cases of enforced disappearance since April and said that the whereabouts of at least 66 remained unknown, HRW said.
The National Council for Human Rights (NCHR) said on May 31, 2015 it had verified nine cases of forced disappearance.
The NCHR said alleged 55 other forced disappearance cases have been filed to the council by the families of the victims.
The Egyptian Commission for Rights and Freedoms, an independent group, reported the forced disappearance of 14 people in the two months following the military's removal of Islamist President Mohamed Morsi in 2013. The 14 have never resurfaced, according to HRW.
HRW quoted activist Mohamed Lotfy as saying the police have ignored complaints to investigate the forced disappearances.