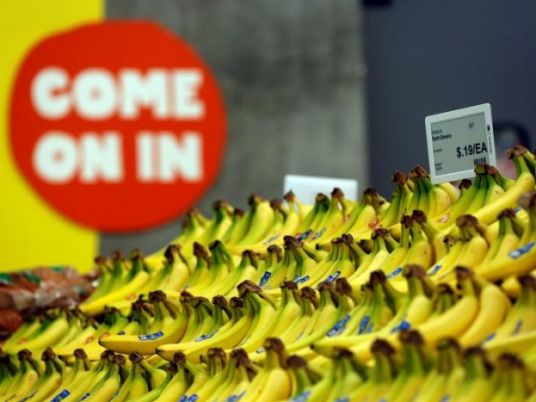 When the United States blacklisted John Angel Zabaneh, a banana farmer and exporter in Belize, for alleged ties to a top drug lord, it did more than just sideline one local businessman from the global financial system.
The action, designed to target only Zabaneh, his alleged associates and their businesses, also dented Belize's banana exports for months from last October, throwing hundreds of people out of work and undercutting a main source of hard currency for the tiny Central American country.
Zabaneh's blacklisting shows the ripple effects that US sanctions aimed at stopping illicit activity such as drug trafficking, terrorism, and human rights abuses can have on the people and industries of economically fragile countries.
Broad US sanctions against entire countries have drawn criticism for impoverishing millions while doing little to hurt those at the top. But Zabaneh's case shows that even laser-targeted actions against individuals and firms — a strategy the United States is increasingly using — can cause collateral damage.
Belize's banana crop, which makes up a fifth of the country's exports, faces other obstacles beyond sanctions. Droughts and floods have damaged crops and a further hit is likely after Hurricane Earl swept through the tiny nation this month.
But government officials and industry executives in Belize said Zabaneh's blacklisting — part of counter-narcotics sanctions aimed at choking off the drug trade in Latin America — had a marked impact on the country's overall banana exports in late 2015 and early 2016 and contributed to a sharp economic contraction.
A 42 percent drop in banana shipments in the first three months of 2016, stemming from the closure of Zabaneh's farms and the floods, helped drive a two percent drop in economic output in the first quarter, according to the Belize Statistical Institute.
"We're a smaller banana supplier, therefore the economics are very touch and go," said Sam Mathias, general manager of the Belize Banana Growers' Association (BGA). "You reduce our annual volume by a little bit, it does make a big difference."
Zabaneh, the US Treasury said, was a key associate of Joaquin "El Chapo" Guzman, head of Mexico's powerful Sinaloa drug cartel. In a telephone interview with Reuters, Zabaneh denied any connection to Guzman, and said he has sent Treasury information on decades of his finances in an effort to get his name off the blacklist.
A US Treasury spokeswoman declined to comment on the designation's impact on Belize's banana industry.
Targeted sanctions
The banana crop, exported year-round, is vital to Belize, a country the size of New Jersey with a 40 percent poverty rate. It provides thousands of jobs to migrants and Belizeans in the country's southeastern agricultural region.
The United States has increased its use of targeted economic sanctions in recent years, with officials seeing them as an alternative to more deadly options like air strikes or military raids. They also view them as preferable to the kind of broad boycotts of Cuba, Iraq, and Iran that stunted those countries' economies, experts and former officials said.
"Increasingly the US government has imposed sanctions on individuals, entities, and companies that are wrongdoers as opposed to entire jurisdictions because the more surgical approach is viewed as more effective and more fair," said Adam Smith, a former senior advisor at Treasury.
Wary of hurting a major economy with broad sanctions, the United States imposed highly tailored measures on Russia over its 2014 annexation of Crimea, targeting particular transactions in the energy, defense and finance sectors.
But even those specific measures had an "outsized impact" on levels of foreign investment in the Russian economy, said Eric Lorber, a senior associate at the Financial Integrity Network, which advises banks on sanctions.
Many sanctions can lead to unintended damage, but it is relatively common in counter-narcotics designations because major players in drug trafficking often have ties to legitimate business, Smith said.
"People who rise to the level of interest with respect to the US government almost by definition are substantial players," said Smith, now an attorney at Gibson Dunn in Washington. "They may be important components of a country's economy."
'Rendered useless'
The blacklisting of Zabaneh in 2012 had little impact for the first three years because Zabaneh, now 61, quickly stepped away from his business, once one of the largest banana farms in Belize.
Soon after the US Treasury blacklisted Zabaneh, his company Mayan King, and a handful of other people and companies, Treasury and Belize officials explored the idea of transferring the farms to another firm, said Jose Alpuche, chief executive of Belize's Ministry of Agriculture and Fisheries.
The officials' aim was to figure out how to "keep the banana industry up and running," Alpuche said. Treasury officials made clear in a 2012 phone call with Belize officials that it was up to private firms, not the US government, to determine whether the solution was acceptable, he said.
Another company, Meridian Enterprise, took over management of the farms from Mayan King, Zabaneh said.
For years, the sole buyer of Belize's bananas has been Ireland-based Fyffes. The company said in a statement that the BGA had confirmed in 2012 that Zabaneh and Mayan King had resigned from the trade group, and that the farms were under new ownership not connected to Zabaneh. It continued to buy bananas from the farms for three more years.
But the blacklisting finally bit late last year when Zabaneh was quoted in local media speaking about the farms' operations. He said he was representing his mother, who, he told Reuters, owned the farms throughout the change in management.
The report publicly linking him to the farms prompted Fyffes to cut off purchases of the bananas, the company said in October 2015. It has continued to buy bananas from other farms in Belize.
"Those would have been bananas that were already ready for harvest and for shipment, so the minute he was stopped, then we lost his portion of exports," Alpuche said.
Fyffes' decision caused an instant 13.5 percent plunge in Belize's banana exports, said Mathias.
The value of banana exports dropped by US$1 million in October 2015, or 20 percent compared to the prior year, according to the Belize Statistical Institute, which linked the drop that month to the closure of the farms.
Fyffes declined to comment beyond an October 2015 statement confirming it had stopped purchasing bananas from the farms, and that it had immediately cut ties with Zabaneh and his businesses following the Treasury sanctions in 2012.
Zabaneh's farms now lie dormant and overgrown with weeds, with the bananas sick with black sigatoka disease, said Alpuche, who recently visited the area. The farms used to employ about 900 workers, Alpuche said.
"It's been rendered useless," he said. "It's not in a condition where it can export any time soon."