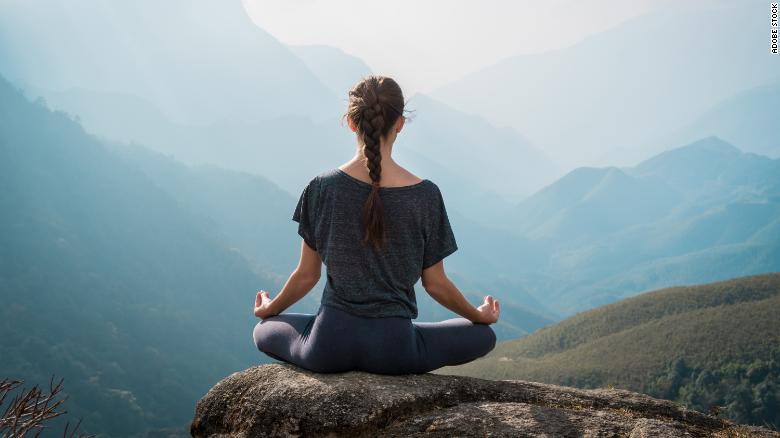 (CNN) – In a time when traumatic events such as pandemics, shootings and loss seem never-ending, mindfulness can be a tool for feeling capable during periods of uncertainty.
"You're not only aware of your body; you're aware of your surroundings and your world," she added. "It forces you to pay attention to life (rather) than get caught up in your head with anxious thoughts, worries and ruminating about the future."
Meditation, a practice of mindfulness, doesn't have a single universal definition. But as interest in mindfulness and meditation has grown, it has been summed up as "a mind and body practice focused on interactions between the brain, mind, body and behavior, containing four key elements: a quiet location with little distractions, a comfortable posture, a focus of attention and an open attitude," according to a 2021 study.
Scientists are still learning about exactly how meditation could induce positive impacts on other aspects of health, too — such as helping our immune systems function optimally, enhancing sleep, lowering cholesterol and alleviating pain.
"It helps you with memory and concentration, increases resiliency, helps you manage stress better (and) helps you have a positive impact on relationships," Vermani said. "In relationships, if you're busy in your mind, you're reactive. And when you're mindful and you're grounded, you have a tendency to respond versus react, meaning to pause and reflect before letting things go out of your mouth that are sometimes hurtful, or negative or judgmental."