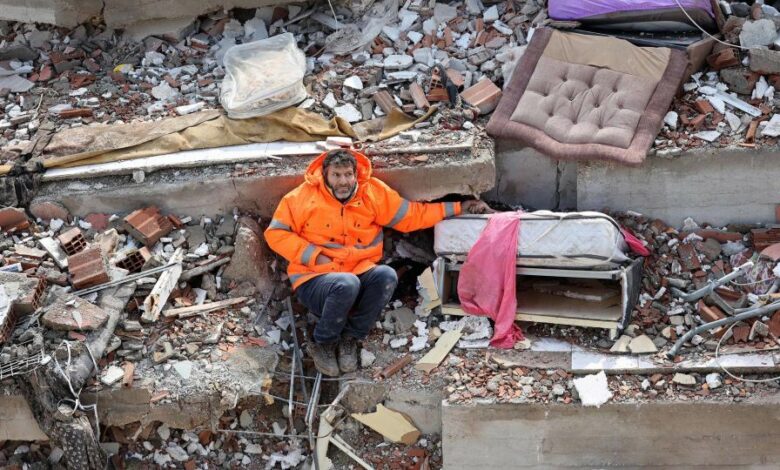 Aftershocks continue to rock cities in Syria and Turkey even following the devastating earthquake on February 6 that has claimed thousands of lives and left many more homeless.
In this report, experts explain why these aftershocks have persisted and how much longer they will last, alongside their cause and reach.
Why the aftershocks aren't stopping
The head of the Seismology Department at the National Research Institute Sherif al-Hadi explained that "These aftershocks differ according to the terrestrial nature of the places. There are countries where seismic aftershocks last for about 10 days, and sometimes they last for a whole month."
"What we can explain now is the statistics of the number of earthquakes and their comparison with the past days, which are constantly decreasing."
He added that when the earthquake started, the aftershocks numbered in the hundreds, but they have now decreased to dozens and will eventually halt altogether.
A double whammy
Hadi said this event was unprecedented, being not one but two seperate earthquakes measuring 7.6 on the Richter scale in one day, separated only by nine hours.
The first was at three am and the other was 12 pm, close to each other with an area not exceeding 80 kilometers, a double whammy.
Aftershocks reach outside Turkey
The head of the Jordanian Geologists Syndicate, Sakhr al-Nusour, said that the frequent recurrence of an aftershock is an inevitable result because the earth's crust balances itself, and it may continue for weeks or months.
During a phone-in with the Egyptian AlQahera News channel, from Amman, he added that the aftershocks of the earthquake may reach outside Turkey, but will inevitably decrease in strength and intensity.
He continued: "We saw nearly 4,000 aftershocks of varying degrees, starting with six degrees until it reached four, distributed in the regions between Syria, Lebanon, Jordan, and the Dead Sea."
"Earthquakes began on the first day with six degrees, then decreased, and therefore aftershocks continue for a period of time until balance is achieved in the earth's crust," he explained.
Edited translation from Al-Masry Al-Youm