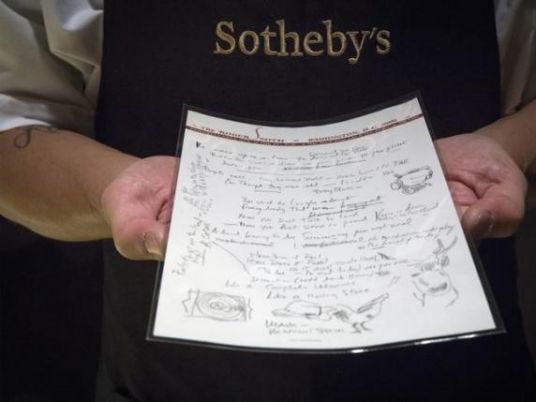 "I need a dump truck mama to unload my head," Bob Dylan sang on his raucous 1965 B-side "From A Buick 6".
And here's that brain dump, every note Dylan recorded in one 14-month burst of creativity. It comes in an 18-CD "Ultra-Deluxe" box set – "Bob Dylan: The Cutting Edge 1965-1966: The Bootleg Series Vol. 12", out in November, yours for $599.99.
The price and scale of the release, drawn from such a short period, has jolted fans and left many wondering how much further record companies are prepared to go to mine back catalogs for physical product in this era of mass piracy and streaming.
"Is Bob Dylan's latest album the craziest box set ever?" the BBC asked on its arts website.
There are cheaper 2-CD and 6-CD sets for devotees who still have some sort of grip on reality. But owners of the full version will get 20 (yes, 20) versions of "Like A Rolling Stone", and 359 takes of other songs, including studio rejects, rehearsals, false starts and "breakdowns".
The set starts with the first sketches of Dylan's classic "Bringing It All Back Home" album on Jan. 13, 1965, speeds through "Highway 61 Revisited", and ends in a Denver hotel room, with the poet-performer playing the last track of his visionary double LP "Blonde on Blonde" on March 12, 1966.
Gold dust for true obsessives, you would have thought. But the cost is testing some of his most ardent admirers.
"It's just too rich for my blood. The seven plus hours and 110 tracks on the 6-CD set will suffice!", Derek Barker, the editor of Britain-based Dylan journal ISIS, told Reuters.
"I'm not alone in this. Some fans that up to this point have bought everything Dylan have recoiled at the price … Do I really want 20 takes of 'One of Us Must Know'?"
Leopard-skin printed spindle
Many of the tracks are no doubt already pirated and circulating – a problem Dylan has had since 1969, when fans got hold of some of his tapes and released them as "The Great White Wonder", seen as the first major rock bootleg record.
But, try as they might this time, the pirates will never be able to download or stream the Ultra-Deluxe edition's added extras – the packaging, nine singles, a 180-page hardback book, a strip of film cells from an original print of the tour film "Don't Look Back" and … "a leopard-skin printed spindle".
That last one has got to be an in-joke, a reference to "Leopard-Skin Pill-Box Hat", Dylan's ode to a ridiculous, over-priced accessory.
The critical consensus so far is that Dylan is one of the few artists whose work can take such scrutiny. Many Dylanologists – particularly those in the United States who don't have to pay the international shipping charge – are salivating at the prospect of following each step of his studio experiments.
"There are versions of 'Like A Rolling Stone' that you can waltz to, or rock to in a rocking chair," wrote music magazine No Depression in a glowing preview.
Other tracks include Dylan coughing, clearing his throat, laughing with his bandmates, complaining about the sound. "If these discs include Dylan ordering coffee," wrote one commenter on No Depression's website, "all the better."