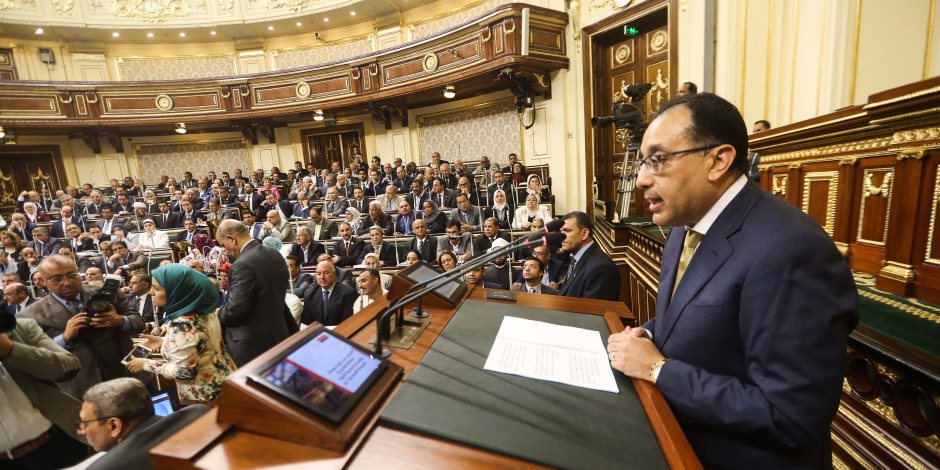 The House of Representatives has discussed the response committee's report on the government's statement regarding the governmental program, before giving their confidence to the government headed by Mostafa Madbouli on Sunday.
Madbouli will address a speech on the plan approved by the House of Representative, sources informed Al-Masry Al-Youm.
Minister of the parliamentarian affairs Omar Marwan was complimented by members of the response committee, headed by first Deputy Speaker Al-Said al-Sherif, after he clarified the ambiguous points aroused by the committee on the government's plan.
Sherif said that he would address a speech on the committee's report concerning the government's plan as well as the government's response.
Head of the Culture and Media Committee in House of Representatives Osama Heikal said that Parliamentarian Speaker Ali Abdel Aal would open discussion on the committee's reports, followed by voting for or against giving confidence to Madbouli's government program.
Heikel added that in case the House of Representatives voted against Madbouli's government and it's program, President Abdel Fattah al-Sisi would assign the parliament to form a new government according to the 2014 Constitution.
Edited translation from Al-Masr Al-Youm