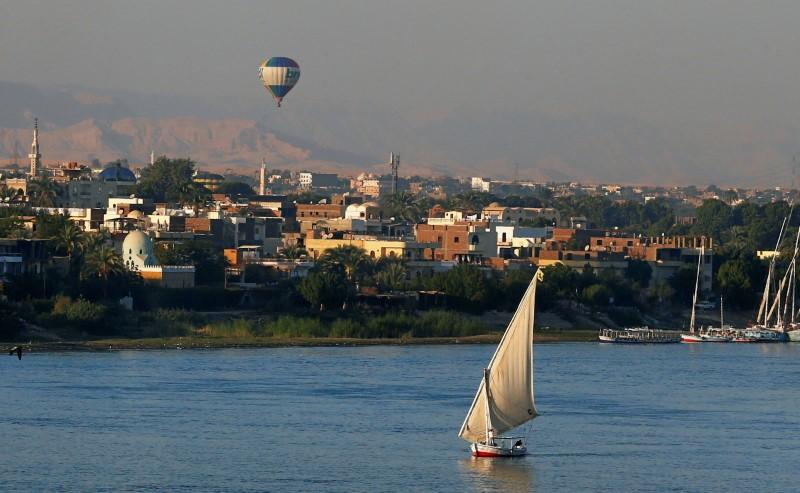 A hot air balloon with 30 people on board in Luxor Governorate, southern Egypt, deviated on Monday morning, before landing without any deaths.
The Egyptian Ministry of Civil Aviation announced the details of the incident, in a statement, saying that the balloon veered in the direction of another balloon, so part of it was severed and its fell to the ground.
The statement explained that the wind speed was three knots on the ground during the time of the incident, and the balloons flew at a height of approximately 60 meters from the ground, where the wind speed was about seven knots so one of the balloons deviated in the direction of another balloon, causing the balloon to sever.
The Ministry of Civil Aviation added that 28 passengers on board were safe and two passengers suffered minor injuries and were taken by ambulance to the hospital to check on their condition.
The ministry announced that the hot air balloon activity has been suspended until a committee from the Civil Aviation Authority investigates the incident on Monday.