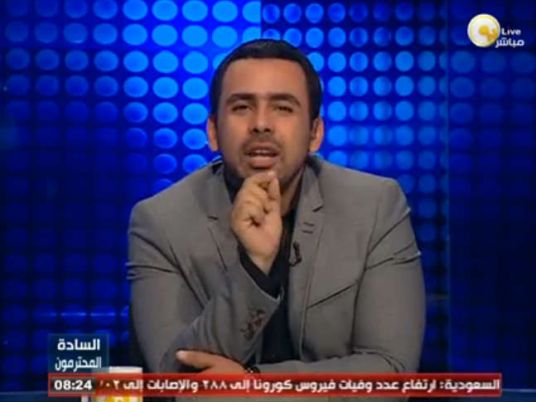 Host Youssef al-Husseiny showcased a video during his program on OnTV Channel Sunday evening for five Christian families of 18 members who were forced to leave their homes in a village in Beni Suef after a member of one of them allegedly published posts insulting Prophet Mohamed on Facebook.
Ayman Youssef Maqar, the man accused of publishing the posts is illiterate, according to Husseiny.
He added a group of youth gathered outside the families' houses and demanded that they leave the village. Husseiny said head of Beni Suef Security Directorate Major General Mohamed Abu Taleb approved the incident.
Edited translation from Al-Masry Al-Youm