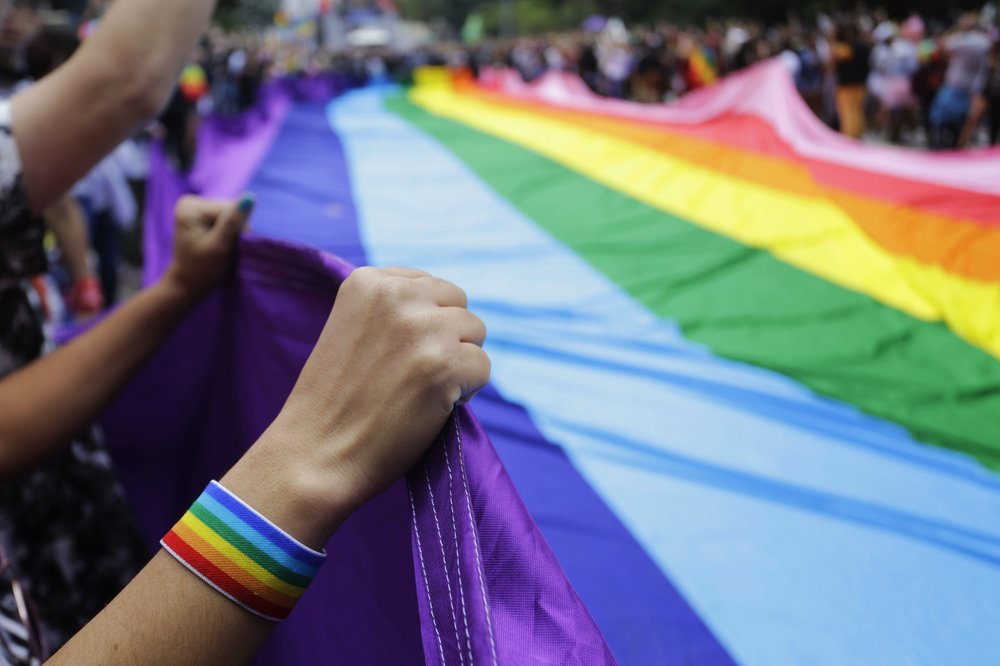 The 2022 FIFA World Cup will kick off in Qatar in November, for the first time in the Middle East and in an Arab country, and this may cause problems for gay fans traveling to attend the tournament.
The British Daily Star newspaper reported that there is a growing feeling of unease among law enforcement officials in the UK, about the possible arrest of British fans traveling to attend the 2022 World Cup, which will continue for four weeks in Qatar, where the law prohibits sex outside marriage and homosexuality.
Sex outside marriage and homosexuality are illegal in Qarar, and is punishable by imprisonment by up to seven years, while homosexuality is punishable by a harsher penalty that could reach death penalty.
A law enforcement source told the Daily Star: "There is essentially a sex ban in place at this year's World Cup for the first time ever. Fans need to be prepared."
FIFA officials, including FIFA President Gianni Infantino, have stressed though that "all are welcome" in Qatar, according to ESPN.
The Daily Star reported that gay football fans who will travel to Qatar to attend the 2022 World Cup in November are putting their lives at risk due to the harsh penalties in Qatar if they are caught having sex.
The Times newspaper said that Qatari officials have promised that fans of all nationalities are welcome to attend the World Cup, as long as they respect local traditions, which means not showing affection in public.
Director of the Department of International Cooperation and Chairman of the National Counter-Terrorism Committee of the Ministry of Interior and the supervisor of the security of the 2022 FIFA World Cup, Abdul Aziz Abdullah al-Ansari, spoke earlier about homosexuals who plan to attend the World Cup matches in Qatar.
Ansari said in press statements that everyone was welcome in Qatar and to attend the World Cup matches.
Ansari said homosexuals should not raise their flag or promote for homosexuality for their protection.
Ansari insisted that gay football fans in Qatar would be welcome to attend the World Cup, but refused to provide protection to them, saying that people on the street could attack a fan if they showed homosexual manifestations.
Qatari officials have, in recent years, welcomed LGBT fans during the World Cup, provided that they respect norms which disapprove of expressing affection in public, regardless of sexual orientation, according to the Daily Star.