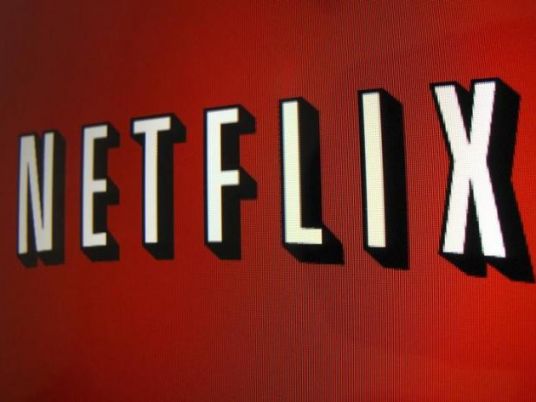 Cinema from Hollywood's golden age is enjoying a revival with the emergence of retro video streaming and a burgeoning festival scene belying the old joke that nostalgia ain't what it used to be.
More than 25,000 fans from as far afield as Australia and Japan hit Hollywood over the weekend for the TCM Classic Film Festival, run by cable network Turner Classic Movies for a seventh year.
The smaller but more established Cinecon, which has drawn aficionados to Tinseltown for more than 1,500 screenings over half a century, returns in September with a schedule of "rare, unusual and unjustly forgotten movies."
Meanwhile LA-based American Cinematheque hosts a three-day festival over the weekend of Laurel and Hardy's work, photochemically and digitally restored from the original 35mm film.
The opening night program includes a screening of The Battle of The Century (1927), featuring the largest pie fight ever filmed, footage of which went missing for 60 years.
Further afield, showcases like the Denver Silent Film Festival and the Plaza Classic Film Festival in El Paso, Texas, have been popping up all over the United States in the last decade.
"In our current political landscape of uncertainty, older films provide a safe refuge, where problems could be solved in 90 minutes with a glamorous wardrobe to boot," classic film analyst Kristen Lopez says.
The TCM event draws 80 percent of its audience from outside California, with the top US$1,649 all-access four-day passes selling out this year within 14 minutes of going online, organizers said.
The festival featured more than 80 screenings, with highlights including One Flew Over the Cuckoo's Nest, All The President's Men and It's a Wonderful Life.
'Netflix for indie'
A star-studded guest list of dozens of Hollywood actors and filmmakers included Alec Baldwin, Francis Ford Coppola, Elliott Gould, Faye Dunaway and Gina Lollobrigida.
But one perhaps unexpected sight at the latest edition was the large number of young people milling around its various historic venues, including the Roosevelt Hotel and iconic Chinese Theater.
"In a nutshell, classic films are timeless and every age group can enjoy them without finding a dated quality," said Lopez, 27, an associate editor of ClassicFlix, an online pre-1970 film rental service.
Viewers no longer have to stump up for expensive film festival tickets, however, with video-on-demand (VOD) services repackaging an ever-growing library of cultural touchstones for new generations.
Turner, which owns TCM, last week announced a subscription VOD service called FilmStruck with a library of more than 1,000 arthouse, indie, foreign and cult films available on any device.
Developed in collaboration with with American video-distribution company Criterion Collection, it will be a "direct to consumer" service, meaning no cable or satellite subscription is required.
But it will have to compete in an already crowded market when it launches in the fall, as one TV network after another pushes out over-the-top extensions.
Viewers can already access a variety of niche content through Tribeca Shortlist, a streaming service nicknamed "Netflix for indie" which boasts that its small selection of films are hand-picked by industry insiders.
Meanwhile Lifetime Movie Club, Fear Factory and Sundance Doc Club, all serve up something different for the customer who isn't necessarily interested in the latest studio "tentpole."
Diehard film fans
Turner chief John Martin believes there is still room in the market for FilmStruck, however, which will get a running start thanks to its association with the TCM brand.
"It's tailor-made for the diehard movie enthusiast who craves a deep, intimate experience with independent, foreign and arthouse films," he said.
It's not just a hankering for old movies that is defining nostalgia in the film industry, which has recently scored successes with a series of new films celebrating times gone by.
Among a slew of nostalgic love letters to the golden age of cinema, The Artist, Hugo and Midnight in Paris all dominated the box office in 2011 and garnered top awards.
Each film celebrated the romance of 1920s and '30s Hollywood at the latest turning point in cinema history, when theaters across the world were dropping celluloid in favour of new technologies.
"I do cherish the styles and aesthetics of studio-era Hollywood and find it fascinating to immerse myself in the look and feel of another time," said 25-year-old Nora Fiore, who runs the Nitrate Diva classic film blog and traveled to the TCM festival from Vermont.
"However, it's not sentiment or an attachment to the past that makes me love those films," she said.
"To put it as simply as I know how, I don't love old movies because they're old — I love them because they're well made."