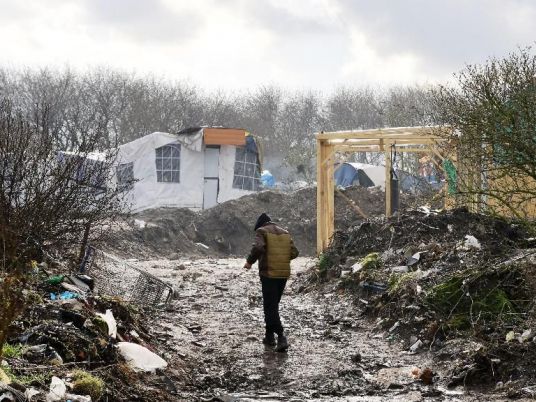 France will dismantle the squalid shanty town where thousands of migrants live in the northern port city of Calais and expects Britain — where many of the migrants ultimately want to go — to play its part in managing the situation, France's President Francois Hollande said on Monday.
"The situation is unacceptable and everyone here knows it," Hollande said on a visit to the northern city, where in the region of 10,000 migrants live in a makeshift camp known at the Jungle.
"We must dismantle the camp completely and definitively."
Hollande delivered a stern message too to Britain, saying he expected London to fully honor agreements on managing a flow of migrants who mostly flock to Calais from war zones likely Syria, Afghanistan and Iraq in the hope of reaching Britain by boat, train or in stowed away in the back of cargo trucks.
"I also want to restate my determination that the British authorities play their part in the humanitarian effort that France is undertaking and that they continue to do that in the future," Hollande said.