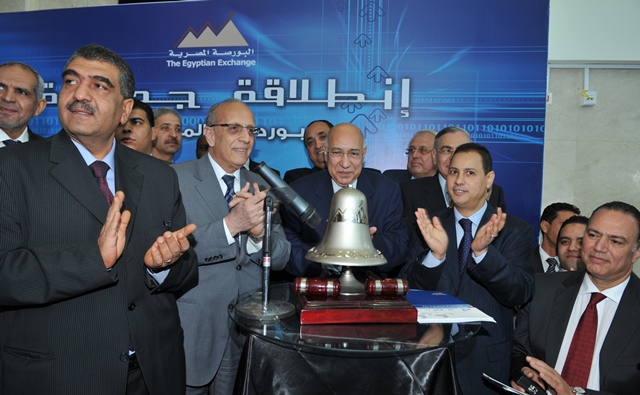 Saudi investors were the top Arab investment traders in the stock market during the first quarter of 2012, said Egyptian Stock Exchange Vice President Khaled al-Nashar.
In a statement to Saudi Al-Watan Newspaper, Nashar said "Saudi investors took the highest rank in the Egyptian Stock Exchange transactions for the fourth year in a row, while Arab trading in the stock market fell significantly."
He added that Saudis "invested nearly LE1.8 billion in the stock market during the first three months of 2012, with purchases reaching LE1.17 billion in exchange for nearly LE650 million in recorded sales, accounting for 8.5 percent of Arab dealings in the Egyptian Stock Exchange during the first quarter.
Meanwhile, a delegation of 55 Egyptian businessmen is preparing to visit Saudi Arabia this week as part of the periodic meetings between the two sides. The meeting will take place under the auspices of the two countries' business councils, the General Federation of Egyptian Chambers of Commerce and the Egyptian Businessmen's Association.
Walid Hilal, Egypt's representative at the Saudi-Egyptian Business Council said the aim of the visit was "to emphasize the depth of relations between the two countries…and the removal of any differences, especially since Egypt and Saudi Arabia are one entity."
Edited translation from MENA