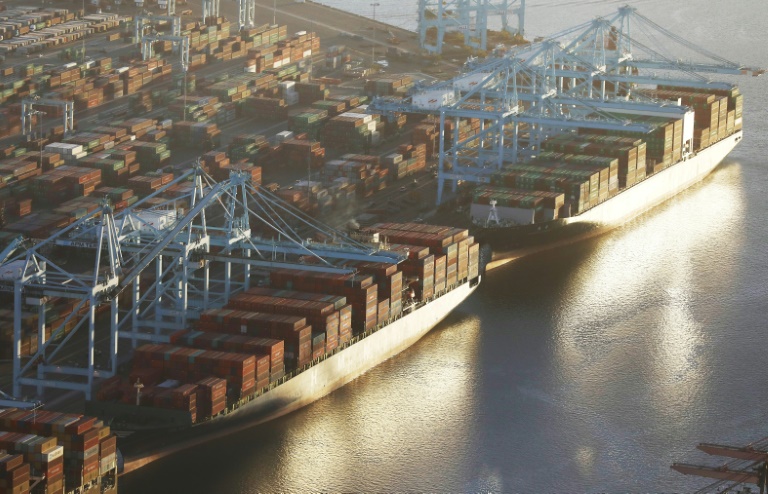 Global expansion is likely to slow as tensions kickstarted by US President Donald Trump's protectionist policies hit world trade, the Organisation for Economic Cooperation and Development said Thursday.
"If this goes on, we may face the risk of slowing growth," OECD chief economist Laurence Boone told reporters after the group published a report titled "High Uncertainty Weighing on Global Growth".
Growth was currently at "a very high level", she said, but current risks, in particular protectionism, could erode the ongoing expansion.
Global GDP growth "remained solid" in the first half of 2018, at around 3.75 percent, the OECD said, "but there are signs that the expansion may have now peaked".
The Paris-based body said it expected growth to settle at 3.7 percent in 2018 and 2019 — down 0.1 and 0.2 points respectively from its May projections.
Among the factors hurting growth are slowing trade expansion, which slipped from 5 percent in 2017 to around 3 percent in the first half of 2018, the report said.
The drop comes as Trump's "America First" approach has brought trade conflicts with China, the world's second largest economy, while also raising the pressure on trading partners in Europe and North America.
Trump this week announced another $200 billion worth of goods for his latest volley in the stand-off with Beijing, threatening even more tariffs could be in the pipeline if China doesn't play ball.
The new measures add to the $50 billion worth of goods already targeted, taking the total to about half of China's exports to the US.
Impact on living standards
The OECD report warned that the trade tensions are leading to a rise in uncertainty that is hurting both advanced and emerging market economies.
"A further rise in trade tensions would have significant adverse effects on global investment, jobs and living standards," the report said.
The OECD pointed to strong job growth particularly in advanced economies, but also noted that "wage growth… remains moderate" — leaving low-income households particularly vulnerable.
It also said that the tariffs are already having a palpable impact in some sectors.
In the US, "imports of washing machines, solar panels and steel and aluminium all began to decline in value terms in the first half of the year", the report said, adding that "US domestic prices have risen sharply in the affected sectors".