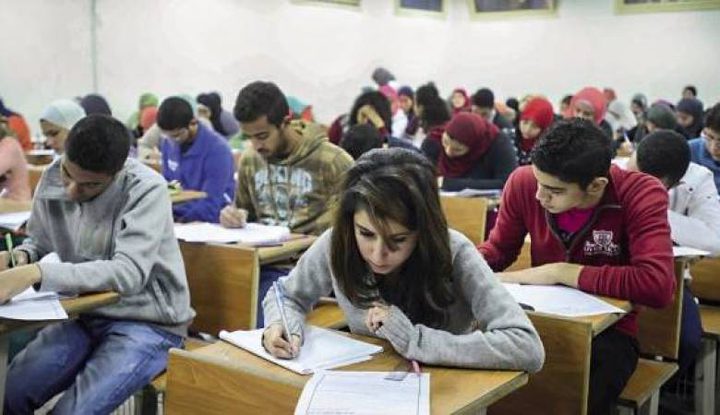 Egyptian Education Minister Tarek Shawki said Sunday that final year students of the Thanaweya Amma high-school exams have the option to adjourn their exams until next year, with no impact on their school degree or risk of failure that year.
This came as part of a press conference announcing measures for holding the Thanaweya Amma exams amid the coronavirus pandemic.
The ministry has obtained a legal exception that allows students to postpone their exams, Shawki explained, with their choice regarded as a first attempt.
Students that are quarantined or healthy but otherwise unable to make the exam (provided they have a medical report) can attend second session examinations with no full mark reductions, he added.
Regarding precautionary procedures, Shawki outlined that students will enter examination committees in a distanced queue two meters apart, starting from eight am with no student allowed entry after nine am.
Alongside thermal scanning, face masks will be provided to students among other means of personal protection. Shawki added that gloves and disinfectants will be provided to teachers, observers and supervisors amid complete sterilization of the buildings.
The number of high school students attending the exams this year is 653,389, with the maximum number of students in the exam committee rooms reduced to eleven students per room, the minister added.
The exam papers are printed by the Police Press which also conducts medical check ups, while the Ministry of Health provides a doctor in each exam committee and ambulances at schools.
Thanaweya Amma refers to tests in the final years of high school, which students attend between the ages of 17 and 18, a crucial educational stage in Egypt. A student's score in the examinations can determine whether they are admitted to a free public university and what course they are able to study.
Egypt on Sunday confirmed 39 additional deaths and 1467 new coronavirus cases, bringing the country's number of confirmed total cases so far to 34,079. 1,237 people have died from the virus in Egypt.