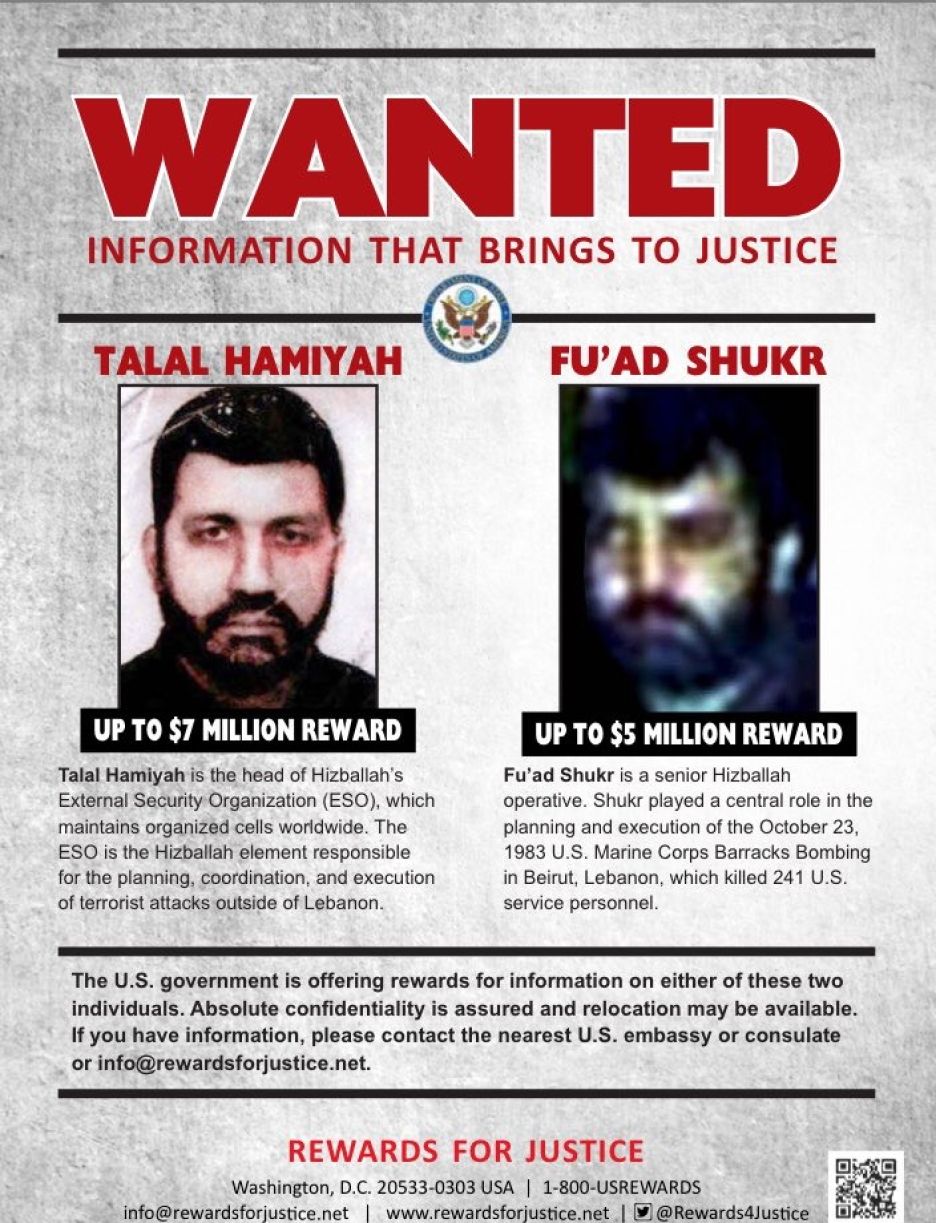 A Hezbollah official says multimillion dollar rewards offered by the Trump administration in return for information leading to the arrest of two of its operatives are part of ongoing US efforts to "demonize" the group.
The official was reacting on Wednesday to the State Department announcing a total of $12 million for information leading to the location, arrest or conviction of the two.
The Hezbollah official spoke to The Associated Press on condition of anonymity in line with the group's regulations.
He says such false accusations, as well as US sanctions imposed on the group, will not have any effect on its operational activities.
The Iran-backed Shiite Hezbollah has sent thousands of its fighters to Syria to shore up President Bashar Assad's forces in Syria's ongoing civil war.