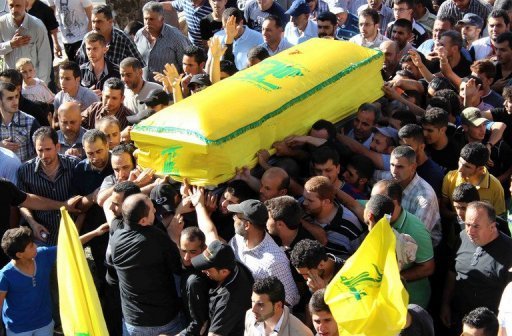 Lebanon's powerful Hezbollah movement on Wednesday blasted French weekly Charlie Hebdo's new cartoon of the Prophet Mohammed as "very offensive", warning it will lead to more "terrorism and extremism".
"What the French magazine did again is very offensive to the feelings of more than 1.5 billion Muslims across the world, and to all those who follow monotheistic religions," said Hezbollah in a statement.
"It is an act that contributes directly to supporting terrorism, extremism and fundamentalists," the Shiite Muslim movement added.
The new issue of the satirical magazine, published on Wednesday, features a cartoon of the Prophet Mohammed on its cover holding a "Je suis Charlie" sign under the headline "All is forgiven".
It was the first edition of the magazine to be published since Islamist gunmen killed 12 people in an attack on its Paris offices last week.
The Hezbollah statement comes five days after chief Hassan Nasrallah said Sunni jihadists have caused more offence to Muslims than any book, cartoon or film.
Then on Wednesday, key Hezbollah backer, Syrian President Bashar al-Assad, said Western "shortsightedness" and "support for terrorism" in the revolt against his rule were to blame for last week's attacks.