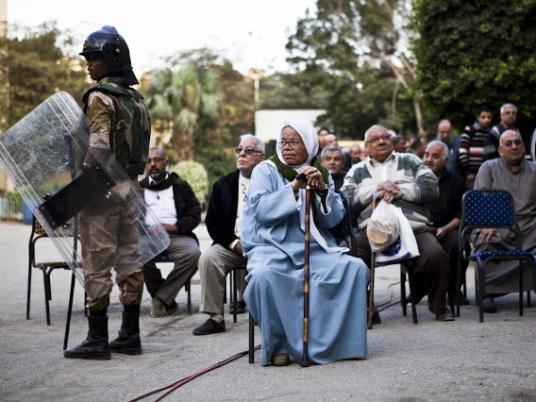 High Elections Commission (HEC) has denied news circulated by media channels over excluding judges from subcommittees they supervise, adding that it follows on the electoral process with operation chambers and subcommittees across the country.
The committee called for sticking to accuracy regarding news over the referendum process and refraining from circulating any news without ensuring their accuracy.
In other news, the committee decided to open two more subcommittees for expatriates in Sharm al-Sheikh, one in each of Suez and Obour as high turnout among expatriates was seen there.
In its first statement on Tuesday, the committee said most of the subcommittees opened doors at 9am, except some subcommittees which were late. Alternative subcommittees swiftly replaced the original ones.
HEC said it received complaints over slow-paced work at some subcommittees, which prompted the committee to provide additional judges to assist the original ones facing the high turnout. Some subcommittees were also provided with administrative employees.
Edited translation from Al-Masry Al-Youm