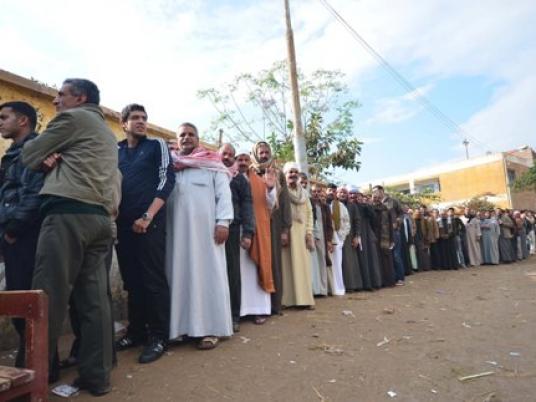 The High Elections Commission (HEC) announced Monday accepting requests filed by 94,097 people representing 63 local organizations, and 790 requests by people representing five foreign organizations, accompanied by 180 translators, to follow up the upcoming House of Representatives elections scheduled in April, said HEC in a statement Monday.
According to the statement, US-based Democracy International has been approved to send 200 observers and 60 interpreters, the Global Network for Rights and Development, based in Norway, will participate with 300 observers and 50 interpreters,
the International Institute for Peace, Justice and Human Rights, based in Switzerland will participate with 100 observers and 25 interpreters, the Electoral Institute for Sustainable Democracy in Africa (EISA), based in South Africa, with 90 observers and 30 interpreters, and the Ecumenical Alliance for Human Rights and Development, based in Switzerland, with 100 observers and 15 translators.
The list of local organizations includes the Arab Organization for Democracy and Human Rights, the Egyptian Association for Supporting Democratic Development, the Military Retirees and their Families Care Association, Adl Foundation for Human Rights, Maat for Peace, Development and Human Rights, the Freedoms and Immunities Center for Human Rights, one World Foundation for Development and Civil Society Care, the Egyptian Organization for Human Rights, and others.
Chairman of the HEC Ayman Abbas had announced at the beginning of January that elections would be held over two phases, starting 21 March and until 7 May.
*Correction at 7:32 pm: The article was corrected to replace Swedish-based

International Institute for Democracy and Electoral Assistance with US-based

Democracy International after speaking with a representative of the organization.