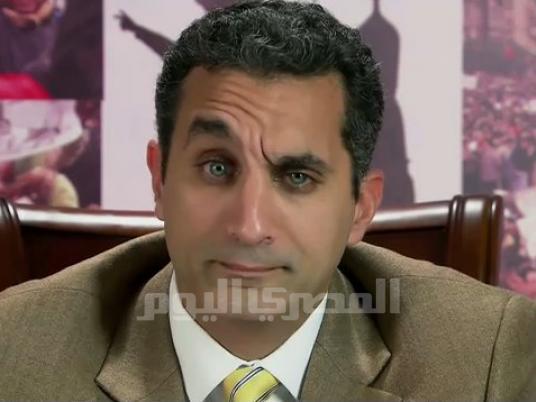 The Supreme Administrative Court has set 6 April to consider a lawsuit demanding that Bassem Youssef's popular comedy show "Al-Bernameg" be banned.
The plaintiff, lawyer Mahmoud Hassan Abu al-Enin, is demanding that privately-owned satellite channel CBC's license be suspended for broadcasting Youssef, whom Enin says "has mocked and ridiculed the president of the republic, and the show included many phrases of disdain and disregard for audience and the president."
Enin also complained about what he referred to as "sexual innuendo," saying the show "exceeded permissible criticism" and insulted the symbols of the state and violated the values and principles of the community.
The lawsuit claimed that the show is "against Islamic ​​and Arab values, and against the principles of organizing satellite broadcasting, which obliges [one] not to negatively influence social peace, national unity and public morals."
In his lawsuit, Enin further adds that the show violates Articles 31 and 81 of the Constitution.
Edited translation from MENA