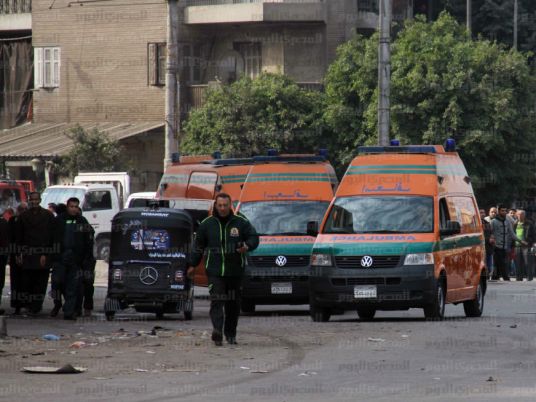 Health and Population Minister Hala Zayed announced on Sunday the state's plan for emergency responses during Eid al-Adha across the country.
Community communication teams will be deployed in various governorates, especially coastal cities, to provide health awareness to citizens and visitors within markets, shops, public places, gathering places and parks, she explained.
Zayed urged all citizens closely adhere to all preventive and precautionary measures against the coronavirus.
The spokesperson for the Ministry, Khaled Megahed explained that the plan includes the deployment of 2,190 ambulances in all governorates at public gatherings, parks, gardens, and highways, in addition to 11 ambulances boats.
All government hospitals are in high alert to intensify the presence of medical teams in the emergency departments, he added, in addition to holding a crisis and emergency room in the ministry's head office to follow up the medical response plan around the clock.
There are sufficient stocks of medicines and medical supplies in hospitals across the country, he assured, including ample amounts of blood and its derivatives from all groups in the ministry's blood centers and banks – with a strategic stock of 20,000 blood bags and 100,000 plasma bags in all blood banks.
Megahed stated that the medical plan for the Eid al-Adha celebrations also includes further inspections on markets and outlets selling processed and frozen meat, butcher shops, meat tenders, and slaughterhouses to ensure no contamination.
He stressed that all food establishments must commit to precautionary measures against the coronavirus.