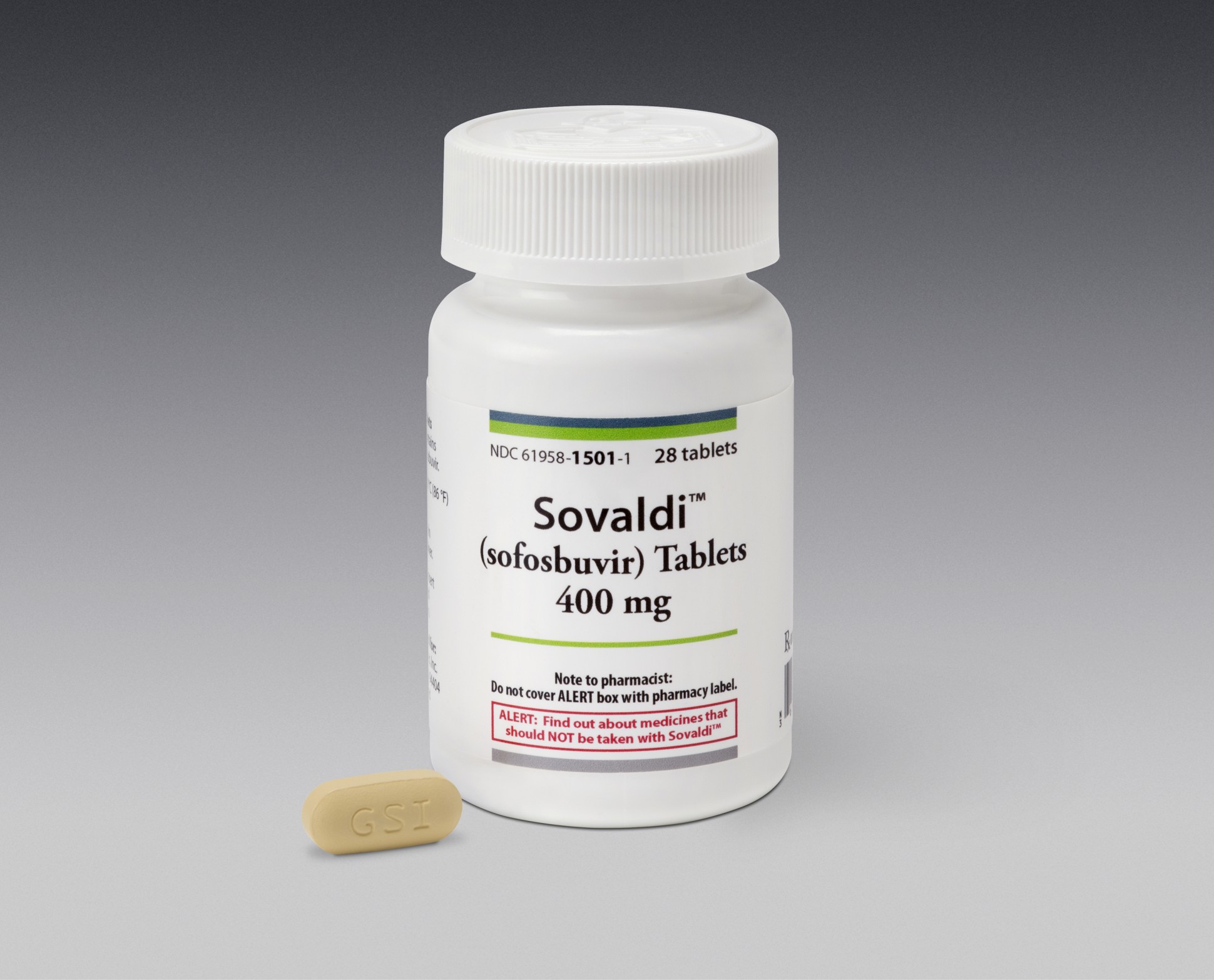 The Health Ministry has rejected allegations by Egypt's pharmacists' union leader that a US-produced hepatitis cure, on the market since March, has side effects that can cause the virus to mutate.
Waheed Dous, deputy chairman of the ministry's National Committee for the Control of Viral Hepatitis, refuted statements by the head of the Pharmacists' Syndicate, Mohie Ebeid, who said that the virus mutated when using the Gilead-produced Sovaldi drug.
Ebeid had reportedly said that Sovaldi treatments failed to honor the ministry's pledge of a 100 percent recovery rate, stating that the medicine managed to cure only 65 percent of cases.
"Arguing that the virus mutates as a result of treatment with Sovaldi is entirely untrue and totally unlikely, and that was the opinion of all hepatologists around the world," Dous told Al-Masry Al-Youm, urging the syndicate's chairman to review Sovaldi's test results on the US Food and Drug Administration's (FDA) website.
The claim by the pharmacist was also rebuffed by some local hepatologists.
"Saying that there was a 35 percent increase in relapses among patients using the drug is untrue," said Imam Waked, a professor of hepatology at Monufiya University, speaking of the triple use of Sovaldi, Repaverin and Interferon. Recovery rates have actually reached 92 percent, Waked claims, placing relapses at less than 10 percent.
"The real problem was with the double treatment (Sovaldi-Repaverin), which brought relapses to 28 percent," according to Waked, who explained that patients treated with the double pattern suffered from cirrhosis, a disease that requires abstention from Interferon.
Assistant Health Minister for Medication Affairs, Tareq Salman, had announced that the ministry planned to add two Egyptian medications, Daklinza and Harvoni, to the market in January and February, respectively. Ebeid had said that Dakilanza, as well as another medication, Olysio, yielded better results which he set at a 95 percent recovery rate among patients.
Health Minister Ahmed Emad Eddin had assured hepatitis C patients not to be "panicked" by the the alleged relapses, but added that in case of deterioration, the government would treat citizens with an alternate medication pattern.
Egypt has the world's highest rate of hepatitis C infections. The annual mortality rate for the disease stands at 40,000 and at least 14 percent of the population is estimated to have the virus.
Edited translation from Al-Masry Al-Youm