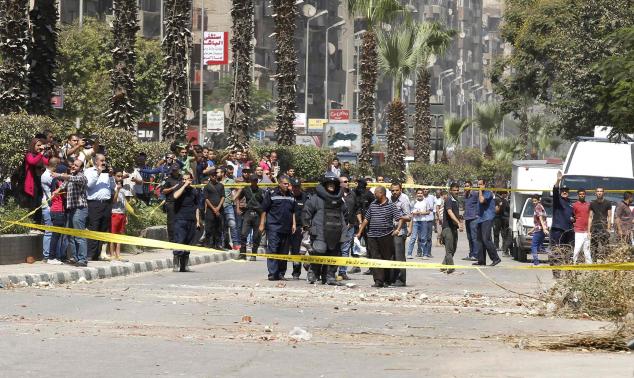 Khaled al-Khatib, head of the Health Ministry's Central Department for Emergencies, said protests staged on Friday by the Muslim Brotherhood on first anniversary of dispersing Rabaa al-Adaweya and Nahdi sit-in left five persons killed and 34 injured in Cairo, Giza and Beni Suef.
In remarks on Saturday, Khateeb said the victims were in Cairo and Giza only. 17 injured were in Cairo, 10 in Giza and seven in Beni Suef.
Sources from the Brotherhood-led National Alliance to Support Legitimacy said seven persons were killed in protests on Friday as security dispersed marches.
Security services arrested 31 rioters during the Brotherhood protests on Friday, which marked the second day of first anniversary of the dispersal.
23 suspects were arrested in Ain Shams, four in New Cairo, one in Nasr City, one in Nozha, one in Helwan and one in al-Salam district.
Edited translation from Anadolu Agency and Al-Masry Al-Youm