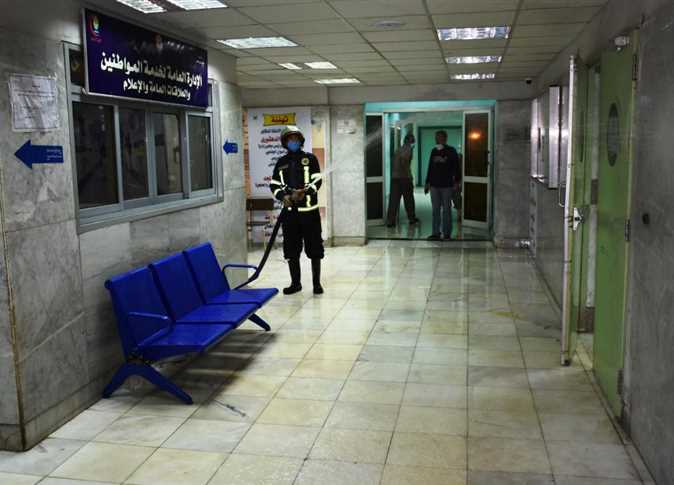 Egypt's Minister of Health Hala Zayed on Saturday dispatched a specialized medical team from Cairo to Aswan University Hospital to replace staff there that had been infected with the coronavirus, according to Aswan Governor Ashraf Attia.
This team will handle providing treatment services up until the hospital's departments resume their usual operation, Attia said.
Armed Forces personnel sterilized the hospital's buildings and departments, while the Aswan Health Directorate's preventive medicine staff performed a comprehensive screening on all potential coronavirus.
The hospital suspended work in its various departments following the infection of 16 medical staff with coronavirus. Staff there asked for the hospital to be closed for five days to allow the building to be sterilized and tests performed on all employees.
The staff also accused the hospital's administration of negligence for only performing random, quick tests on suspected cases.
Suspected individuals need to be quarantined for 14 days as soon as possible, with the hospital's staff urging for strict controls that ensure the permanent availability of personal protection means.
They also requested housing accommodations and fully equipped quarantine areas, and bonuses to be paid to quarantine doctors.
Egypt on Friday confirmed 488 new coronavirus cases, bringing the country's number of confirmed total cases so far to 8,964. The total number of COVID-19 deaths has reached 514 nationwide, after announcing 11 more deaths.
Edited translation from Al-Masry Al-Youm