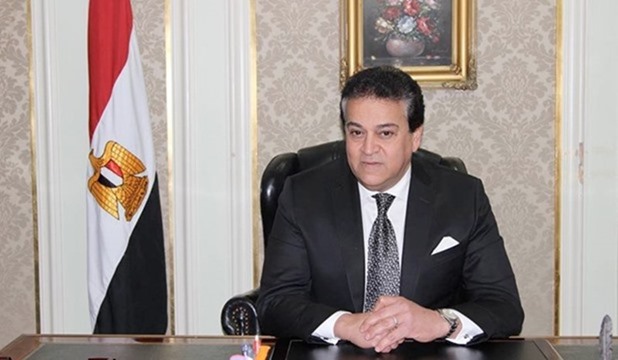 Minister of Health and Population Khaled Abdel Ghaffar conferred on Thursday 8/12/2022 with two international companies specialized in the fields of chemical diagnosis, tests on food safety, water and scientific researches on means of boosting cooperation in the development of labs, localizing equipment and lab appliances.
During his meeting with Deputy Chairman of Perkin Elmer Mariam Victor and Director General of HVD Mohamed Abul Naga, the minister thanked the leaders of the two companies on their efforts to extend support to the Egyptian health sector during the coronavirus pandemic, especially the preparation of 39 labs to conduct PCR tests across the country, in addition to providing medical appliances and equipment that helped in upgrading the health system.
Health and Population Ministry Spokesman Hossam Abdel Ghafar said the meeting also covered outlining a specific plan to develop Egypt's central labs, which are affiliated to the ministry, as well as cooperation in localizing the industry of lab equipment.