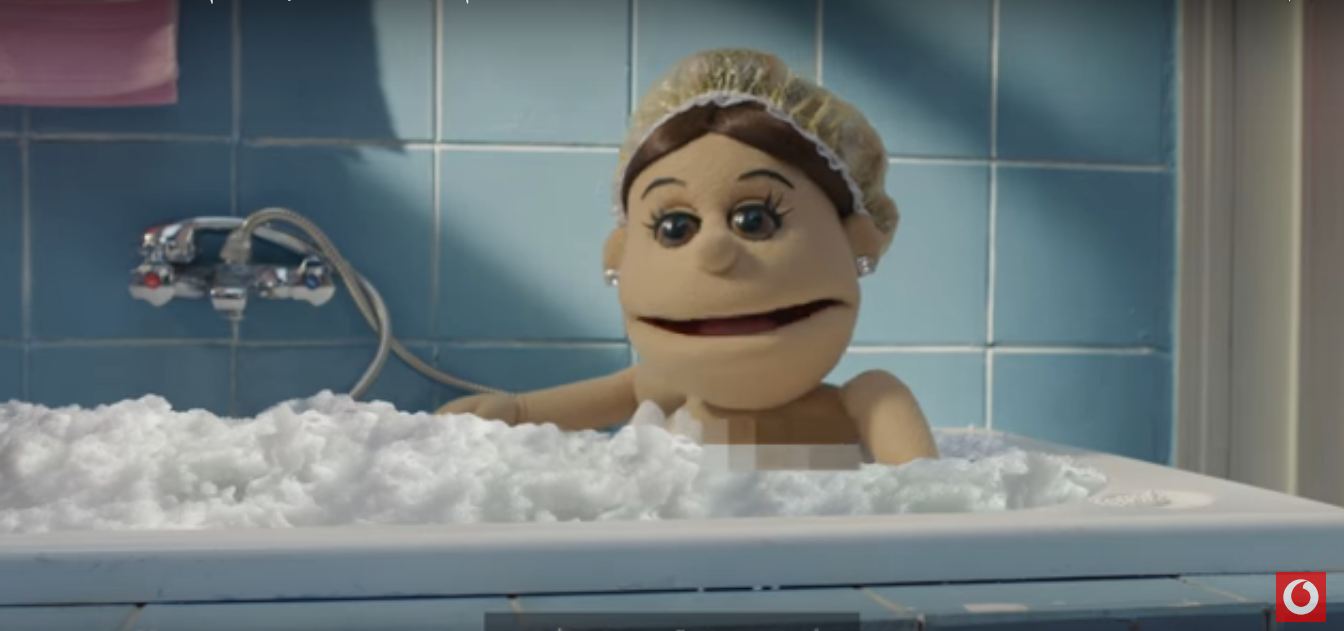 Egypt's Head of the Supreme Media Council, Makram Mohamed Ahmed met on Sunday with the chairman of Vodafone Egypt Hany Mahmoud to discuss ways to resolve the ongoing crisis regarding the ban on the company's advertisements.
Egyptian state-run TV banned the latest Vodafone advertising campaign earlier in December after accusing the commercial of "playing with words to give a different meaning than the original meaning, which lowers general taste," making it unsuitable for children.
The commercial featuring the popular puppet star 'Abla Fahita,' and revolves around a song performed by her, which describes everyday problems Egyptians are facing with the internet, especially with internet prices and the fact that internet bundles usually end quickly. It then repeats a phrase saying, "really, the internet is unfair, and the bundle that ends never comes back." The commercial also touches upon instances of online flirting and "scandalous videos."
"We stopped the commercial only after the [state-run] Egyptian television stopped it and we didn't prosecute Vodafone, and I met the Chairman of the Board of Directors of the company and two board members in my office and there is agreement to amend the commercial so the ban will be lifted," Ahmed said in statements to Al-Masry Al-Youm.
"The company should have maintained ethics and use Abla Fahita to change many things in society," he said.
Abla Fahita rose to fame in 2011 after airing her show 'El-Duplex' on the entertainment channel CBC. The satirical show comments on societal problems in an ironic way; Abla Fahita's quick wit and humorous lines attracted large audiences almost instantly.
For his part, Ayman Essam, head of the company's legal and foreign affairs department, said that the cost of the commercial was about LE10 million. He added that suspending the commercial will cost the company huge losses. Essam pointed out that Vodafone Egypt met with the Consumer Protection Authority and it was agreed to amend the content of the advertisement and was presented in the new format.
"We were surprised by the decision of the Supreme Media Council to stop airing the commercial, and the company was not informed by the decision officially," he said.
"The cost of Vodafone advertising campaigns is about LE100 million pounds a year, and the decision to stop our campaigns until we look at the situation is because we respect the audience and we have not done anything to disturb public taste in 20 years," Essam said.
Vodafone Egypt on Saturday decided to suspend all its advertising campaigns in all media and TV channels, pending clarification from the Supreme Council of Media on banning its Abla Fahita ad in the media.
Edited translation from Al-Masry Al-Youm