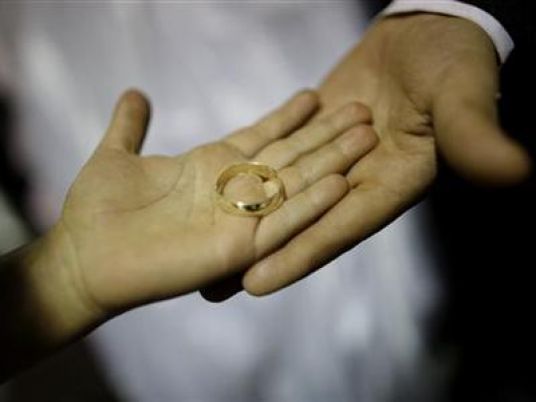 The Head of Egypt's National Council of Women's Rights [NCWR] Maya Morsi called on the parliament on Monday to set a draft for a new law that raises the legal age of marriage from 18 to 21, according to the state-run newspaper Al-Ahram.
She further asked them to suspend any attempts to reduce the legal age of marriage to 16 and to draft another law criminalizing child marriage for girls.
Maya's call came during a dialogue session with the Social Solidarity Committee of Egypt's parliament.
Recently, MP Ahmed Samih proposed a draft law to lower the minimum legal marriage age for girls from 18 years down to 16, the suggested draft law has resulted in massive criticism over young girls' physical health and consequent marginalization in society.
"This draft law would only decriminalize a rampant phenomenon in Egypt's countryside, and help girls who marry at 16, nonetheless, obtain their legal rights," Samih, an independent MP representing the Giza district of al-Talbiya, said.
In Egypt, nearly 36 percent of marriages in remote areas and southern Egypt include a partner under the age of 18, according to studies by the National Council for Women.
Another study conducted in May by the International Population Council revealed that about 600,000 women in Upper Egypt were married before they reached 18 – the legal age of consent.