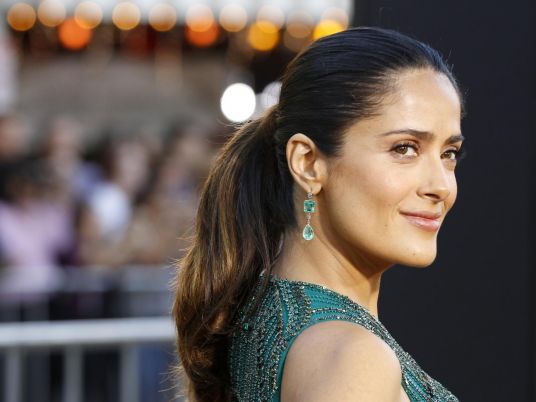 In a week that saw Meryl Streep speak out about equal pay and other actresses of the film "Suffragette" applaud the domestic violence protesters who invaded their premiere, the topic took centre stage at a Los Angeles event on Friday.
The "Power of Women" event hosted by trade magazine Variety honoured Oprah Winfrey, Anna Kendrick, YouTube CEO Susan Wojcicki among others. On the red carpet, conversation quickly turned to the fight for gender equality in Hollywood.
"I feel that women are more united than ever, and I think it's now more obvious than ever and that people are beginning to show some support because we are – our demographic – a very strong economical power also as movie-goers," actress Salma Hayek told Reuters.
On equal pay, an issue highlighted numerous times in the past year as more high-profile actresses demanded the same salaries as their male co-stars, Hayek said it was a problem that went beyond Hollywood.
"This is a problem that is in every single industry," she said. "If you have the same capacities and you are doing the same job, it is criminal not to pay the same salary."
Gwyneth Paltrow, whose US$9 million (RM37.2 million) in earnings ranked her 12th on Forbes's list of highest-paid actresses in Hollywood this year, told Reuters that women in Hollywood have been criticized for speaking about disparities in pay.
"You were considered ungrateful, you were considered entitled, so I think it's amazing that women now are saying 'we're going to talk about this. This isn't fair'," she said.
When asked if she could foresee a time when pay will be equal between the sexes, Paltrow replied: "I think so. When I look at my daughter and her peers and I look at the millennial women, I think it's all about to change."