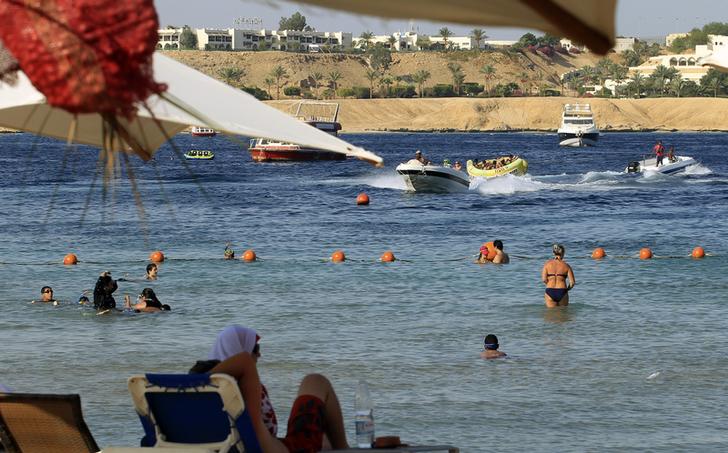 Egypt's Tourism Ministry is keen on having eco-friendly hotels as part of its sustainable development goals, Youm7 reported Tourism Minister Rania al-Mashat as saying on Wednesday.
For hotels established under the term "Green Destinations", the ministry has set standards that comply to certain rules when it comes to energy consumption, water consumption and the reduction of emissions, she added.
During the presentation of her plan to promote the tourism sector, Mashat said that Egypt has 80 hotels with about 20,000 rooms that have obtained the Green Star certificate.
The Tourism Ministry is encouraging more hotels to seek the eco-friendly certification in cooperation with the Chamber of Tourism Establishments. The ministry is currently trying to motivate hotels in Hurghada, Marsa Alam and Cairo, she said, adding that in the next stage, it will motivate the North Coast hotels.
Egypt began to turn its hotels into eco-friendly hotels starting in 2007, and many hotels have applied for the Green Star certification since then. However, following the January 25 revolution in 2011, requests for the certification declined due to the decline in the inflow of tourists. Tourism numbers continued to decline in the following years with the events of the revolution in 2013 and the downing of a Russian plane over Sinai in 2015, but the sector has been gaining traction again over the past year.
Egypt has been a pioneer in the field of eco-friendly hotels in the Middle East by setting environmental standards in its tourist hotels; however, the seven-year decline in Egypt's tourism sector led other countries like the UAE to outperform Egypt's efforts. In Dubai, eco-friendly certification is mandatory for hotels, not optional. While the Egyptian government has been encouraging hotels throughout the country to obtain eco-friendly certification, it has continued to leave the decision up to the individual hotels, and not all of them are jumping on board with the initiative.