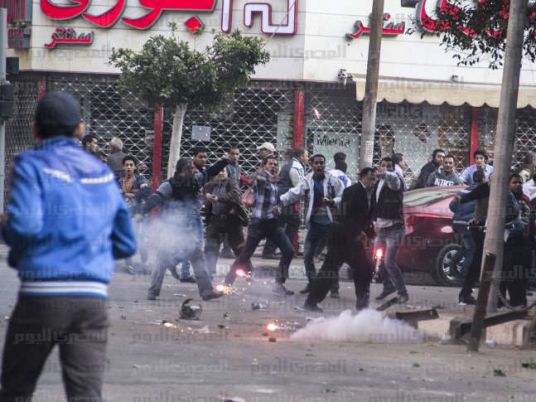 Politicians and members of Parliament still disagree over whether the Interior Ministry learned any lessons from the January 25 Revolution which began as protests against police violations on the National Police Day in 2011.
The January 25 Revolution, which toppled former president Hosni Mubarak, was initially a protest called for by young people against the killing of Khaled Saeed in June 2010 after being beaten by two police officers. Saeed's murder became a symbol of police brutality and is widely believed to have helped trigger the revolution.
Still, some say that Interior Ministry's behavior has not changed as violations continue; while others reject the claim, saying that police officers who commit violations are held accountable.
The acting president of the Popular Alliance Party, Medhat al-Zahed, told Al-Masry Al-Youm that security authorities are still following the same methods adopted since before 25 January 2011, and this has been apparent in different cases recently.
The most recent case was the clamp down on a planned protest by some political parties against the maritime border demarcation agreement between Egypt and Saudi Arabia, also the case of Shaimaa al-Sabbagh, Zahed said.
Sabbagh was killed while holding flowers during a peaceful protest in January 2015, commemorating the 25 January Revolution. A police officer is being tried over her killing.
"All this happens despite the Constitution guaranting freedom of thought and expression, and organizing protests [only] after notifying authorities," Zahed added.
MP Ahmed al-Tantawi said the Interior Ministry has not benefited from the lesson of January 25 despite six years having passed since the revolution against the ministry's corrupt practices.
Tantawi said, in remarks Al-Masry Al-Youm, that the government did not fulfill its obligations towards the goals of the January 25 Revolution.
The Interior Ministry neglected the demands to restructure the police system, and chose not to benefit from the experiences of countries that went through similar circumstances; it has lost the support of young people, Tantawi added.
MP Emad Gad said the lesson of January 25 Revolution was harsh to Interior Ministry.
The top generals learned their lesson well, while the lower-ranking officers did not and this is evident in their violations at police departments, Gad added.
On the other hand, MP Mohamed Abou Hamed said the Interior Ministry changed its policies in accordance with the new Constitution, which respects citizens' rights and freedoms. He pointed out that the ministry has made sacrifices and paid a heavy price in the fight against terrorism in Cairo and other governorates.
He added that cases of abuses by some individual police officers do not reflect the policy of Interior Ministry, and that the restructuring of the ministry risks dismantling it rather than improving it.