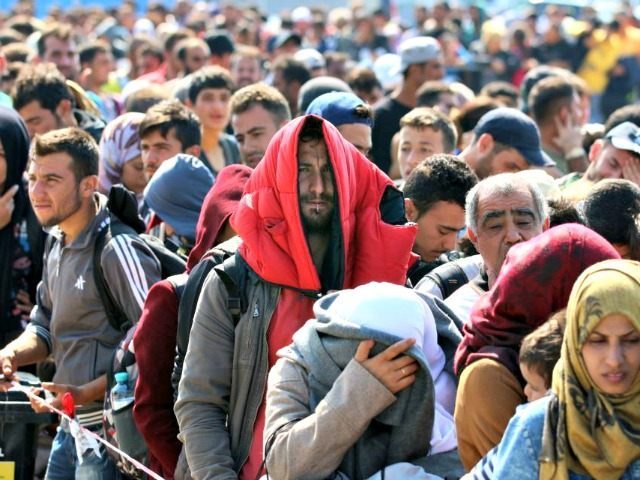 A hashtag titled "Syrians are welcome in Egypt" is now trending across social media websites welcoming Syrian refugees in Egypt, after controversial lawyer Samir Sabry filed a claim requesting an inventory into the size of money made by Syrian investors and workers in Egypt, who have succeeded in many fields and earned huge profits.
According to the claim, Syrians in Egypt invested in real estate, the stock market, the industrial sector, small and medium enterprises, and retail trade.
According to several press reports, the estimated size of investments of Syrian businessmen and capital owners, most of whom moved to Egypt after the start of the Syrian war, is US$23 billion invested mostly in real estate, land, factories, restaurants and shops, Sabry said.
"Syrians now have the most important clothing and textile factories, and some have taken control of real estate development areas in the most important and prestigious areas of Egypt," he said.
In response, social media users including public figures used the hashtag to show their support for Syrian refugees in Egypt.
" 'Syrians are welcome in Egypt' is a beautiful hashtag full of love. I was so happy frankly when I found it trending in Egypt," Syrian actress Kinda Alloush wrote.
Mohamed Heneidy wrote "We used to be one state in the past. Whatever happens we will still remain one state. Syrians are welcome in Egypt."
In response to critics, footballer Omar al-Said wrote that "Syrians are welcome in Egypt. This is a homeland for all Arabs. Egypt is so grand. Shame on you."
"Syrians have a share in Egypt just like Egyptians have," actor Ahmed al-Saadany wrote.
"We don't need a trending [hashtag] already. You are our brothers and this is your country," actor Mohamed Emam wrote.
"It is your country," actor Asser Yassin wrote.
Presenter of the Salet al-Tahrir program on Sada al-Balad channel, Azza Mostafa, also welcomed Syrian refugees in Egypt through her program, and praised the quality of clothing they produce.
Meanwhile, Presenter Nashaat al-Deahy condemned any attempts at making a rift between Egyptians and Syrians.
"We will never forget Syria's supportive stances toward Egypt…You are welcome in Egypt, you take part in building it," he said.
MP Anissa Hassouna tweeted: "The hateful racist statements against our Syrian brothers indicate the ignorance of those who reiterate it towards the history and depth of Egyptian-Syrian relations and its cultural, artistic, and literary role. Syria is in the heart of Egyptians, and Syrians are always welcome to the land of Egypt".
The UNHCR estimates the number of Syrians living in Egypt at about 130,000 refugees whereas the Egyptian government says the number is up to 300,000.
Edited translation from Al-Masry Al-Youm