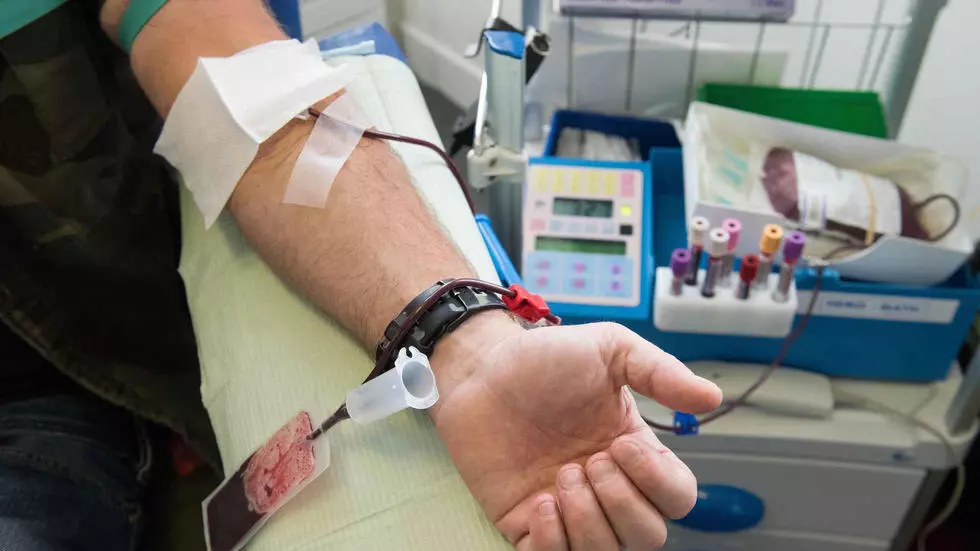 The twitter hashtag "#Alashan_al-Dam_Maelesh" [To stop blood shortages] has been used by the Ministry of Health, non-governmental organizations and physicians to encourage Egyptians to donate blood during Ramadan amid the nationwide coronavirus outbreak.
As donators at blood banks have fallen physicians, nursing staff and patient visitors have stepped up to donate blood instead, according to the General al-Munira Hospital's blood bank director Khaled Abdel Hamed.
"Blood is a substance that cannot be manufactured, and donating blood is the only way to obtain it. Government banks do not sell blood and have procedures to safely donate blood, alongside performing analyses on donors at the government analysis center," Abdel Hamed said.
He outlined the general requirements needed to donate blood: Donors should be between 18 and 60 year-old and weigh more than 65 kilograms. Their blood pressure will be measured at the beginning, and should be between 80 to 130.
The procedure begins with sterilization, temperature measurements and placing a facemask in accordance to guidelines implemented amid the outbreak.
A donated blood bag can be safe to use for 34 days. Abdel Hamed said it must first undergo analysis within governmental labs to ensure it is free of diseases such as Hepatitis B-C, HIV and syphilis. He added that if a donor is found to be infected they are informed and sent for treatment.
Hospitals also use another donation method recommended by the Health Ministry and World Health Organization, Abdel Hamed said, involving health relatives of coronavirus patients donating blood to cover treatment expenses.
Egypt announced on Friday, April 24 201 new coronavirus cases and seven additional deaths, bringing the total number of cases confirmed so far in the country to 4,092. 294 people have died from the virus in Egypt.
Egypt's government has shut down schools, suspended flights and imposed nationwide curfew to control the outspread of coronavirus.
Edited translation from Al-Masry Al-Youm