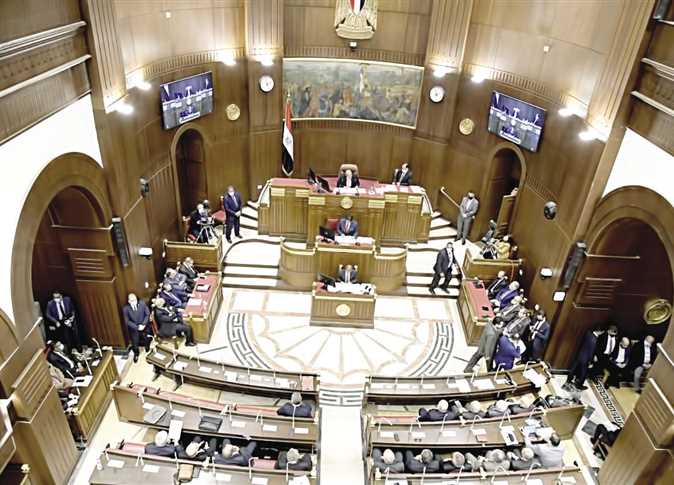 The Egyptian Senate attacked the decision issued by the European Parliament on November 24 regarding the human rights situation in Egypt.
On Thursday, the European Parliament issued a report, calling for a "review" of the European Union's relations with Egypt, in light of what it described as "simple progress" in the human rights record.
The Egyptian Senate said in a statement: "This decision was not strange to the European Parliament in recent years.
It has always adopted positions and policies based on fragile and misconceptions, and attempted to claim that it possesses the power to evaluate and hold others accountable outside the boundaries of its members, in violation of international rules and norms."
The Senate continued: "Unfortunately, these are outdated policies that bring to mind a European colonial legacy, and only reveal a hidden desire to spread the culture of a particular civilization, and these are matters that no free country will accept to acquiesce in, especially the proud Egypt."
The Senate condemned, and rejected in the strongest terms, this decision, which was prompted by allegations that were originally aimed at promoting false allegations about the human rights file in Egypt.
"The council also rejects that illegitimate guardianship, and that blatant interference in the internal Egyptian affairs, which is inconsistent with all international norms," it added.
The Senate affirms that Egypt – always – respects all its treaty obligations, and on top of that, its respect for the internal affairs of any state, believing in the Charter of the United Nations.
This is obviously is a matter of great importance to maintain international peace and security, and to achieving the purposes and principles of the Charter.
The statement continued, "Egypt has made many important national achievements over the past years in various fields, especially in the field of human rights. It launched the National Human Rights Strategy, believing in the importance of preserving these rights in the continuation and renewal of the national state."