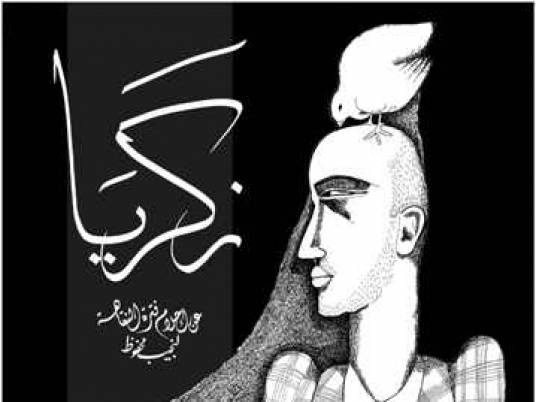 A number of short films, ten in all, by upcoming Egyptian directors, each made within the past two years is showing as part of Hal Badeel (Alternative Solution) Festival for Arts in Downtown Cairo tonight.
The organizers of the festival, supported by the Townhouse Gallery, decided that rather than show short films tagged onto other evenings, whether before or after the performance of that evening – the program includes longer films, dance, puppets and theater – that they would dedicate a whole evening to shorts.
The 10 shorts altogether amount to about 110 minutes, a little short of two hours. Although seeing a number of films one after the other can sometimes feel like a bit of a marathon, watching a bunch of shorts together does offer something else. It can bring home just how many different elements doth a good film make. It brings home the importance of even the most tedious elements of film such as subtitling.
All the films to be shown have high production values, but for some it is say stiff acting that holds the film back. Also, in a few films, the subtitling is a piece of the film; in others a smooth script in Arabic does not read well in English. In one a young girl, talking on the phone wants to ask a friend about a boy, she clears her throat somewhat awkwardly. In the subtitling, a note in brackets explains that she is asking about a boy. Moments like this are disappointing.
For films that push the boundaries a little, that leave you with something, one can be a little forgiving when a key element of the film is not quite up to scratch. For those on the more commercial side, they just have to be really good to leave a mark. The script must be excellent, the acting superb; the short is not a story as such, but a depiction of a moment or a state, it should be insightful and it has all got to be smooth.
Of the ten films on show, a few call for attention.
Self-portraits of directors can be a little tiresome and tedious, but Alia Ayman's "Catharsis" is anything but. Not only is it beautifully shot, Ayman's script is honest and searing, challenging, to herself as well as to the audience. Her words move between Arabic and English, "it's bilingual," she says, "because I am."
She also states the obvious, so simply, "Why is it that I feel more comfortable on the streets of New York than I do in my own country?" She incorporates what she learnt as a student at the American University in Cairo about cultural imperialism into her developing understanding of the world around her and of herself, as the personal and political inform one another intimately and smoothly.
And lest an audience want to take Alia's piece as another indictment of society's conservatism and oppression of women, a rallying cry to break all inhibitions and taboos, or a condemnation of the clutches of traditional families from which we must free ourselves, Alia stops us in our tracks. Inhibitions are as limiting as fears and desires she says. But her concern for her conservative family as she crafts her words, is not inhibition. She says, it is respect and love.
Loosely based on one of the stories or dreams in Naguib Mahfouz's "The Dreams," "Zakaraia" is a joy to watch. Emad Maher's 14-minute black and white short is an ode to absurdity. Often cinematic gestures fail when an actor looks too startled when something deeply strange befalls him or when the soundtrack draws attention to the seemingly weird; these moves can suck the absurdity out. Zakaraia does neither of these.
A man sent to the gallows as if to his wedding day, his mother rejoicing, regretting the father's absence that he cannot share their joy, the singing smiling tailor, the chickens.
The way in which these elements hang together uninterrupted by any moves pointing to their strangeness, it does indeed succeed as a dream. But more than that, it points to the absurdity not just of our dreams and imaginations, but of life, in an existentialist sense — if the absurd, as Albert Camus famously argued, "is born out of [the] contradiction between the human need and the unreasonable silence of the world."
Neither longer than two minutes, both of Okasha's animations are deceptively simple. The drawing style, though different in each one, is both sort of rough on the edges as well as being deeply evocative. In "Catharsis," we really do have a sense we are riding the metro, with the sounds and its jerkiness. And on top of this realistic rendering, the sorts of objects that we do not expect to see on the metro are smoothly thrown in. Equally clever, Okasha's "Fishing rod," drawn with crayon and felt-tip has the simplicity of a child-like style. But this is undercut, by a storyline that, while clear in terms of what happens, does not lend itself to one closed reading.
The 10 shorts by Ahmed Abd ElAziz, Nor Abid, Alia Ayman, Walid Badawy, Nesrieen Elzayat, Mohamed Fathallah, Emad Maher, Maged Nader, Okasha and Wassifi will be screened tonight at 8pm at the Townhouse Gallery's Factory Space, Hussein al-Ma'mar Pasha St., off Mahmoud Basiony St., downtown, Cairo.