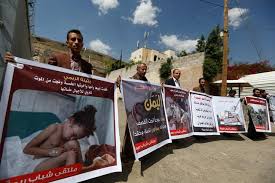 Two staff members of a Kenyan university were killed south of Mombasa on Tuesday when gunmen fired on vehicles carrying them and students to their campus, the area police chief said.
The identity of the gunmen was unclear. Police in the coastal county of Kwale, where the Technical University of Mombasa (TUM) has a campus, said they could be robbers or militants.
Security is poor in the area and the convoy had a police escort. Somali Islamist militants al Shabaab frequently carry out attacks along the Kenyan coast and have been recruiting new members there.
In 2015, al Shabaab gunmen killed 148 students at a university in Kenya's Garissa town near the Kenya-Somali border, an attack that provoked shock and outrage in Kenya and abroad.
Two staff members of the university were killed Tuesday's attack, and a driver and two policemen were wounded, area police chief Joseph Chebusit told Reuters.
"A bus carrying students of TUM was ferrying them from their hostels to the campus in Ukunda for classes and was being escorted by a van that had some staff of the college and two escort police officers," the policeman said.
"Armed men numbering about 10 emerged from the bushes and started firing at the van in front. As a result two ladies who are staff of TUM were killed in the van. The driver of the van and two police officers were injured," he said.
"We have information that the attackers had other accomplices along the road who were monitoring the movement of the two vehicles and communicating with them to enable the attack," he added.
"For now we are treating it as a crime like any other as we continue with investigations but that does not mean we are ruling out al Shabaab."
A witness who did not want to be named told Reuters she and several other students had fled their vehicle when gunmen opened fire on them and had seen several students covered in blood.
But Chebusit said no students were injured.