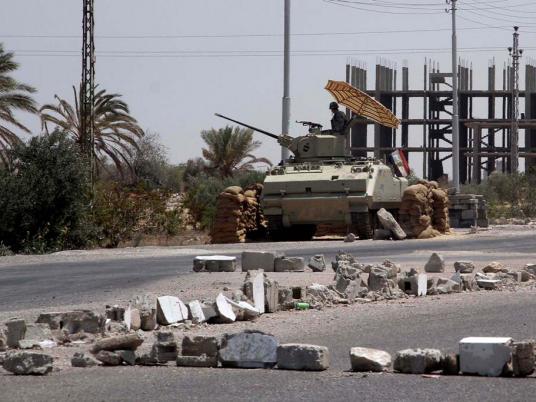 Anonymous gunmen opened fire at Al-Tor Police Department in South Sinai on Wednesday in an attempt to free prisoners, security sources told Al-Masry Al-Youm. No injuries or deaths were reported.
The incident comes while Interior Minister Ahmed Gamal Eddin is on a visit to South Sinai to follow up on the security situation as authorities try to root out militants.
Gamal Eddin is scheduled to meet with security leaders in the governorate to discuss the problems police face and ways of securing tourist sites, according to a different source within the ministry in Cairo. The minister will also meet tribal chiefs to discuss Bedouins' demands.
Last month, masked men stole a car belonging to Al-Tor's head of investigations on 7 August, while it was parked near an industrial zone for repairs, a source at the department said. The same day, 16 new police cars were also attacked at the Wadi Firan checkpoint, according to a source with the South Sinai Security Directorate.
Edited translation from Al-Masry Al-Youm