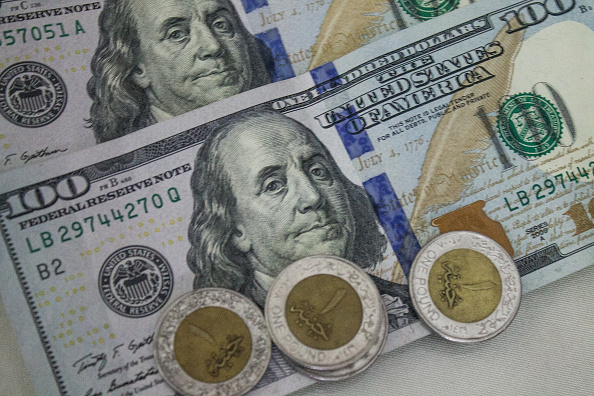 Egypt's Minister of Planning Hala Al-Saeed said Thursday that a rise in investments in the country has contributed to a stronger growth rate.
She stressed that all sectors of the economy have witnessed substantial rates of growth, including the mining, construction and agricultural sectors.
She also commended the Egyptian people for their strength against the current circumstances.
"It is important that all economic sectors are supported by investments to help create jobs in different sectors and geographical areas to improve the lives of the less fortunate. Indeed, there has already been 779 thousand jobs created in only the first quarter of 2017/2018 in the fields of Agriculture (51%), trade (19%), transportation and storage (11%) as well as industry (11%)," the Minister said.
Al-Saeed also pointed out that, for the first time, the Egyptian economy has achieved overproduction because of more domestic industries being activated while imports have declined.
She also said that the reason behind the country's growth rate reaching as high as over 7 percent before the 2011 uprising was that there had been no social control. However, now that steps for economic reform have been taken, including the devaluation of the pound currency, resulting in surging commodity prices, she is nevertheless optimistic.
"Any development has to have a price that affects all society. However, the benefits are less imports, more industrial and agricultural activities and finally less electricity consumption," she said, adding, "This all gives the people programs such as "Takafol and Karama" (Dignity and fairness) program, increased pensions and lower fuel prices."
As for the dollar price, Al-Saeed pointed out that the market is all demand and supply and that, because of fluctuations on different levels, it is normal to have fluctuation in the dollar price as well. She added that it is more important to focus on Egyptian production.
Al-Saeed participated in a conference to improve the agricultural system saying, "the new system helps us map a new agricultural road, and now, the new plan serves our real purposes in decreasing consumption and being self-satisfied with the products we have."
The agricultural sector provided 50 percent of Egyptian jobs in the first quarter of this fiscal year, according to Al-Saeed.
She also said that the new mechanism will represent a huge jump in building the growth rate on production rather than consumption.
Al-Saeed continued to say, "This is a new system with an unconventional way of thinking that allows different projects to be linked to a large development of the agricultural system."
Finally, Al-Saeed concluded, "The system represents a great example for cooperation between different ministries, as the ministry of agriculture has worked with the ministries of  planning and weapon production, as well as a national company called "I Finance", owned by the National Investment Bank, to help improve the performance of all sectors and enhance the growth rates through the capitalization of the agricultural sector in the growth process."