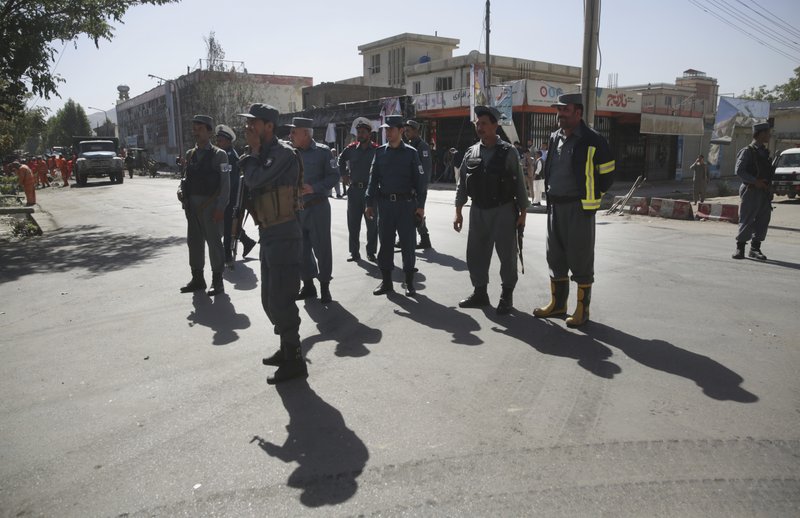 Philippine President Rodrigo Duterte and government officials can still face investigation by the International Criminal Court for thousands of killings under his anti-drug war until his decision to withdraw from the tribunal takes effect after a year, rights groups said Thursday.
Presidential spokesman Harry Roque Jr. said Duterte did not decide to withdraw from the Rome Statute, which established the international tribunal, to escape accountability but to protest an ICC prosecutor's decision to start examining a complaint against Duterte while Philippine courts continue to operate.
The court, which was established in 2002 in The Hague, can only intervene when a state is unable or unwilling to carry out an investigation and prosecute perpetrators of heinous crimes like crimes against humanity, genocide, aggression and war atrocities.
"It's very, very clear that our courts are working and nobody can escape from accountability, including a president," Roque told a news conference. "The ICC is only a court of last resort. The court of primary jurisdiction should be the domestic courts."
While Philippine presidents, including Duterte, are immune from domestic lawsuits while in office, two Filipino heads of state have been prosecuted and detained immediately after they stepped down, Roque said to demonstrate that officials could be held to account in the Philippines.
Last month, ICC Prosecutor Fatou Bensouda announced she was opening a preliminary examination into a complaint by a Filipino lawyer of suspected extrajudicial killings under Duterte's anti-drug campaign which could amount to crimes against humanity. In 2016, Bensouda said she was deeply concerned about the reported violence and that statements by "high officials" in the Philippines "seem to condone such killings."
Roque said at the time that Duterte welcomed the development because it would give him a chance to clear his name. "He wants to be in court and put the prosecutor on the stand, to ask who prodded you to proceed to preliminary examination," Roque said then, adding that Duterte suspected "that it is, of course, the domestic enemies of the state behind this."
Duterte, however, announced Wednesday that he was withdrawing the Philippine ratification of the Rome Statute "effective immediately," citing "a concerted effort" by Bensouda and UN human rights officials "to paint me as a ruthless and heartless violator of human rights."
Human Rights Watch said the ICC could still prosecute heinous crimes in the Philippines until a withdrawal takes effect a year after Duterte notifies the UN secretary-general.
"Duterte's statement highlights the urgent need for a UN-led investigation into the drug war killings," the US-based rights watchdog said in a statement. "A UN inquiry would add to the international pressure on the Duterte government to stop the killings and to cooperate with efforts to bring those responsible to justice, including before the ICC."
A nongovernment group, Tindig Pilipinas, said that despite Duterte's tough talk, his move was a clear sign of his "supreme cowardice" to face an independent court that he could not influence over the drug killings.
"For all the braggadocio that President Duterte has displayed throughout this ICC affair, one stands out: he is deathly afraid of the long arm of the ICC," the group said.
More than 4,000 mostly poor drug suspects have been killed under Duterte's drug crackdown, according to the national police, although human rights groups have reported larger death tolls. Duterte argued Wednesday that the killings do not amount to crimes against humanity, genocide or similar atrocities.
"The so-called war against drugs is lawfully directed against drug lords and pushers who have for many years destroyed the present generation, specially the youth," Duterte said in a 15-page statement explaining his legal position.
"The self-defense employed by the police officers when their lives became endangered by the violent resistance of the suspects is a justifying circumstance under our criminal law, hence, they do not incur criminal liability," said Duterte, a former government prosecutor.