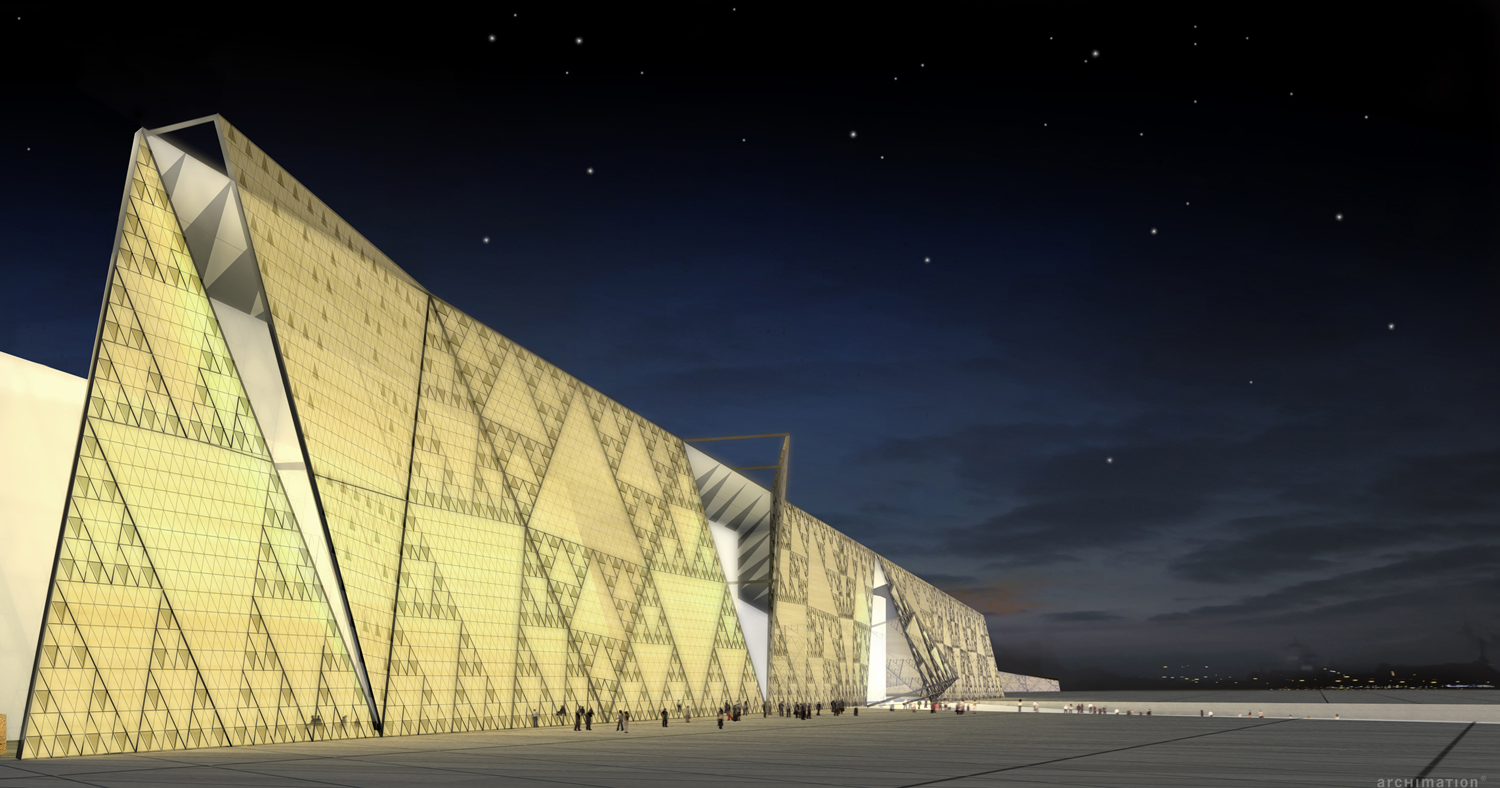 The Assistant Minister of Tourism and Antiquities Al-Tayeb Abbas announced Tuesday that 98 percent of construction work at the engineering facilities of the Grand Egyptian Museum (GEM) has been completed.
During an interview with the Egyptian satellite channel Extra News, Abbas said that several artifacts will be placed inside the display cabinets of the halls of King Tutankhamun within the next few days.
Several other areas in the museum have been finalized as well, he added, even in spite of the coronavirus pandemic causing progress to decline.
He pointed out that the ministry had set a specific time plan for completing the various stages of the GEM project, with the construction and display of the various halls to be completed by the end of this year.
Egypt projects that the opening of the GEM in Giza will foster a noticeable leap in tourism.
Total investment in the Grand Egyptian Museum project stands at about one billion dollars, according to local news reports.
Constructed nearby the Giza Pyramids on approximately 500,000 square meters, the new Grand Egyptian Museum will house the world's largest antiquities collection belonging to a single culture's heritage.
The GEM is set to showcase 5,000 relics from Tutankhamun's collection as well — including 2,000 artifacts displayed for the first time.
Egypt's President Abdel Fattah al-Sisi in April 2020 decided to delay the opening of both the GEM and the new National Museum of Egyptian Civilization to 2021 in response to the coronavirus pandemic.