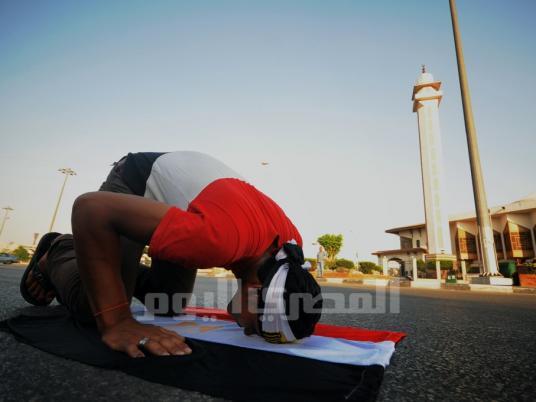 Mohamed Meit, Assistant Minister of Finance for the treasury, has announced government plans to streamline employment within the state administrative system, without reducing salaries or laying off any current staff.
As part of an adjustment to fiscal policies, the ministry aims to save money by rationalizing the hiring process currently used by administrative offices belonging to the state. The ministry plans to put the money saved towards state infrastructure projects.
According to Meit, all government employees' salaries cost the state LE228 billion this year — LE10 billion more than last year.
The government also spends LE294 billion in interest on debts, meaning that the overall outgoings for the state are LE522 billion.
The government's total revenues stand at LE670 billion, of which about 78 percent is doled out to pay for wages and to cover debt, said Meit.
Since 2011, some 1.2 million employees have been appointed to jobs within government bodies said Meit, many of whom were not hired in accordance with proper regulations.
Pointing to Egypt's current financial struggles, Meit stressed the need to minimize appointments to state bodies to reduce spending on wages as a means to control the budget deficit and debt.
The announcement comes days after Egypt made arrangements to receive a US$12 billion International Monetary Fund (IMF) loan, agreed upon the condition that Egypt implement several economic reforms.
Reuters listed the reforms as including subsidy cuts, passing a new Value Added Tax (VAT) law and easing the bureaucratic process for foreign investors.
Early in negotiations with an IMF delegation over the loan, the Egyptian government resisted a recommendation to reduce numbers of civil servants, estimated at 5.5 million employees and a drain on one quarter of the state budget. The Fund considered this to be a surplus of staff.
A senior informed source reported at the time, "Egypt rejected the fund's recommendations on make redundant two million civil servants. The Egyptian program submitted to the Fund has nothing to do with employees. A proposal was made to adopt training programs for employees to allow them to be promoted to roles in governmental ministries".
Edited translation from Al-Masry Al-Youm