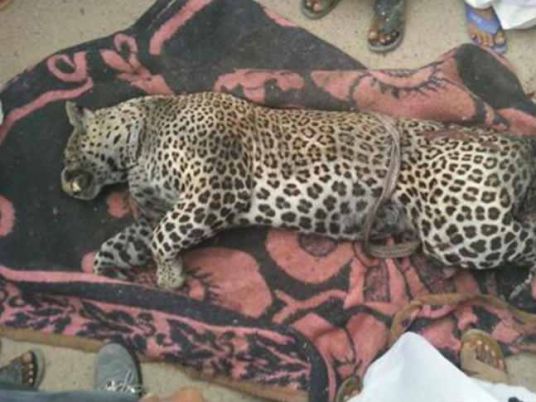 Environment Minister Khaled Fahmy ordered a study on Monday into the species of the leopard that was killed by inhabitants of the Shallal Valley area in Halayeb city, Red Sea, after attacking a camel.
Fahmy would form a committee from Nature Protection's departments of biological diversity and protectorates to take samples from body of the leopard in order to determine if the leopard was of a endangered Arabian species or an African one that infiltrated via borders seeking shelter or food.
The leopard would then be handed to the zoo in Giza in order to stuffed and display it at the zoo's exhibition.
The DNA tests conducted by the committee will also show the leopard's age, kind and homeland, Fahmy said. Its footprints will be tracked and cameras will be installed to study the presence of other possible leopards in the region.
Edited translation from Al-Masry Al-Youm