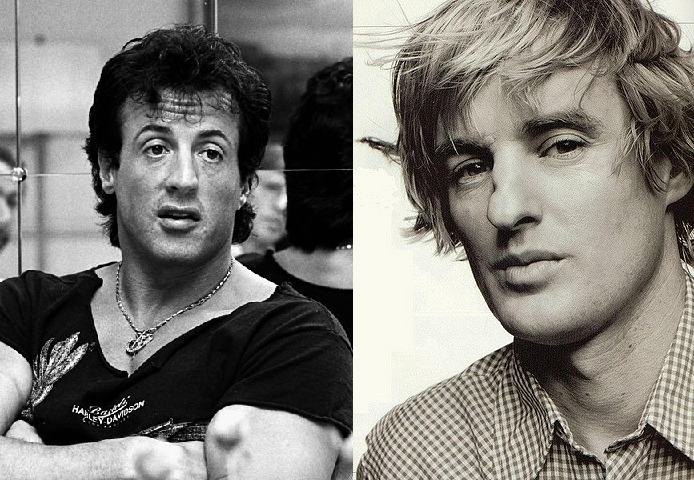 On Tuesday, two big surprises unfolded through the Twitter and Instagram accounts of Egypt's El-Gouna Film Festival, scheduled between 20 and 28 September.
Hollywood action legend Sylvester Stallone was revealed to be one of the festival's attendees. The Rambo star will receive El-Gouna's Career Achievement Award.
"We're thrilled to announce that critically acclaimed actor, director and scriptwriter Sylvester Stallone will be in attendance at #GFF18 where he will be awarded the Career Achievement Award," wrote the festival's official Instagram account.
https://www.instagram.com/p/Bn4aHEanwKj/?utm_source=ig_web_copy_link
On the same day, the festival's Twitter announced that superstar Owen Wilson will also be attending the festival, where he will hold his masterclass, "A Conversation With Owen Wilson".
"A Conversation with Owen Wilson" // MASTERCLASS by OWEN WILSON

Friday, September 28th, 12:30 PM, AudiMax (TU Berlin)
Moderated by Bushra Rozza

The rumors are true! Superstar Owen Wilson will be putting in a stellar appearance at #GFF18. pic.twitter.com/bk9cOTbqqv

— El Gouna Film Festival (@ElGounaFilm) September 18, 2018
Alongside earlier announcements that Grey's Anatomy's Patrick Dempsey would be attending the festival, El-Gouna is shaping up to be star-studded indeed.
Sylvester Stallone is one of Hollywood's most celebrated actors of all time. With a career spanning almost five decades, the actor to cement his name as the ultimate action hero.
His most celebrated role may be as the boxer Rocky Balboa in the "Rocky" Series (1976–2015), which paved the way for emotional sports films through the eighties and beyond. Many others would recognize Stallone as the star of film series 'Rambo" (1982-2008), or "The Expendables" (2010- 2014).
What sets Stallone apart is not only his acting skill, but his success in cementing a name as both a screenwriter and director. In 1977, his own "Rocky" earned Stallone two Academy Award nominations: one for Best Actor, and another for Best Original Screenplay. This made Stallone the third man in history to be nominated for two different Academy Awards for the same movie, after Charlie Chaplin and Orson Welles.
In 2015, Stallone won his first Golden Globe, as well as a third Academy Award nomination for reprising the role of Rocky Balboa, in Ryan Coogler's "Creed".
Owen Wilson made an immense name for himself, starring in such comedies as "Wedding Crashers" and "The Internship", alongside Vince Vaughn, "Zoolander "and "Night At the Museum" alongside Ben Stiller, "The Royal Tenenbaums", which Wilson also co-wrote, and "The Big Bounce" alongside Morgan Freeman.
However, Wilson is also one of the few comedians to cement his name as a drama actor, starring in the successful "Marley and Me", and "Behind Enemy Lines".
"The Royal Tenenbaums", which Wilson co-wrote with Wes Anderson, was nominated for an Academy Award for "Best Original Screenplay."