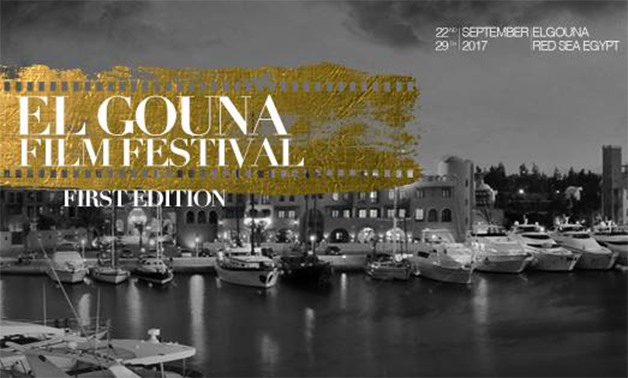 The Red Sea resort town of Gouna is currently gearing up to be home to Egypt's newest film festival, starting tomorrow, September 22nd that will run until the 29th of September.
Gouna Film Festival is intended to be a platform where filmmakers can engage with industry experts and representatives on both a national and international level, across Egypt, the Middle East, and the rest of the world by taking advantage of the area's diverse culture to foster cinematic cross-cultural exchange and understanding.
Led by business tycoon Naguib Sawiris, actress and producer Bushra Rozza, international event organizer and CEO of I-Events Amr Mansi, and producer Kamal Zadeh – all under the support of Gouna founder Samih Sawiris – the event comes after months of planning and will take place under the auspices of the Egyptian Ministry of Culture, though mainly funded by private sector sponsors.
The festival will be directed by Intishal Al Tamimi, with his extensive experience in conceiving and implementing similar large-scale projects.
Gouna Film Festival has officially announced that Amr Salama's film "Sheikh Jackson" will be the opening night film of the festival.
Sheikh Jackson is a film directed by Amr Salama featuring the Egyptian star Ahmed el-Fishawy dressed as pop star Michael Jackson. The film also features actors Majid Al-Kadwani, Dorra, Ahmed Malek, Amina Khalil and Hazem Sharif.
Also, Photocopy, directed by Tamer Ashry, will be participating in the official competition of the festival.
You can find below the program of the festival running from the 26th to the 29th of September.
Tuesday 26 September
3pm
The Other Side of Hope (Narrative)
At the Tub (Audi Max)
I Am Not Your Negro (Documentary)
At Sea Cinema 3
3.15pm
Short film programme 2
At Sea Cinema 2
3.45pm
I Have a Picture 1001 (Documentary)
At Sea Cinema 1
5.30pm
Pue De La Victoire (Documentary)
At Sea Cinema 3
6pm
Brimstone and Glory (Documentary)
At Sea Cinema 2
6.30pm
Dabka
At Tub (Audi Max)
An Inconvenient Sequel
At Sea Cinema 1
6.40pm
Le Redoutable
At Open Air Theatre
8pm
Mrs. Fang (Documentary)
At Sea Cinema 3
8.45pm
Son of Sofia (Narrative)
At Sea Cinema 2
9.30pm
The Third Murder (Narrative)
At Open Air Theatre
Corporate (Narrative)
At Tub (Audi Max)
Wednesday 27 September
3pm
The Insult (Narrative)
At Tub (Audi Max)
3.30pm
Of Sheep and Men (Documentary)
4pm
Short Film Program 3
At Sea Cinema 2
4.15pm
Short Film program 2
At Sea Cinema 1
5.45pm
Lucky
At Tub (Audi Max)
6.40pm
Loving Vincent
At Open Air Theatre
7pm
Soufra (Documentary)
At Sea Cinema 1
8.30pm
Photocopy (Narrative)
At Tub (Audi Max)
9pm
Wonders of The Sea (3D Documentary)
At Sea Cinema 3
9.30pm
Breathe (Narrative)
At Open Air Theatre
Arrythmia (Narrative)
At Sea Cinema 2
Zama (Narrative)
At Sea Cinema 1
Thursday 28 September
2.45pm
Corporate (Narrative)
At Sea Cinema 3
3pm
Of Sheep and Men (Documentary)
At Sea Cinema 2
3.30pm
I Am Not Your Negro (Documentary)
At Sea Cinema 1
5.30pm
The Square
At Sea Cinema 3
5.45pm
Volubilis (Narrative)
At Tub (Audi Max)
6.15pm
Scary Mother (Narrative)
At Sea Cinema 2
6.30pm
Rue De La Victoire
At Sea Cinema 1
Friday 29 September
12pm
Manifesto
At Tub (Audi Max)
2.45pm
No Bed of Roses (Narrative)
At Sea Cinema 3
3pm
Felicite
At Sea Cinema 2
3.30pm
Short Films Program 3
At Sea Cinema 1
5pm
Loving Vincent
At Tub (Audi Max)
5.15pm
Lucky
At Sea Cinema 3
5.45pm
Three Peaks
At Sea Cinema 1
8pm
Mark Felt: The Man Who Brought Down the White House
At Sea Cinema 3
Closing Ceremony
Human Flow
At Open Air Theatre