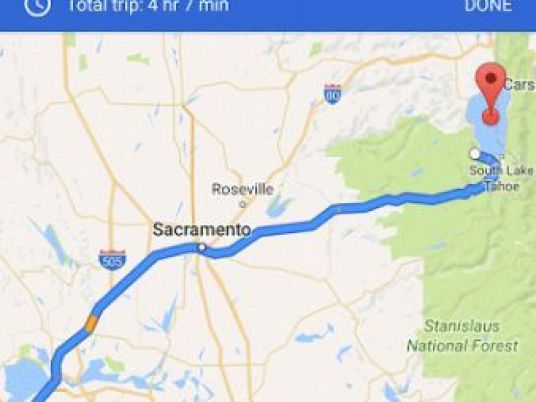 Mobile users of Google Maps will soon be able to enjoy the perks of planning and using multi-stop routes with a new update to the Android and iOS app.
"Road trip warriors can now get multi-stop directions in Google Maps on Android (coming soon to iOS)," explained Liz Davidoff, Communications Manager for the Google Maps team, in a June 30 blog post.
"Just open the app, enter a destination, tap the corner menu, and then click 'Add a stop'."
An additional feature, this time not imported from the desktop version of Maps, is a Your Timeline tweak.
Users of Your Timeline on Andorid will be able to integrate it with Google Maps if their device's Location History setting is enabled.
The feature records user movements and overlays them on a map, with space for custom notes and pictures.