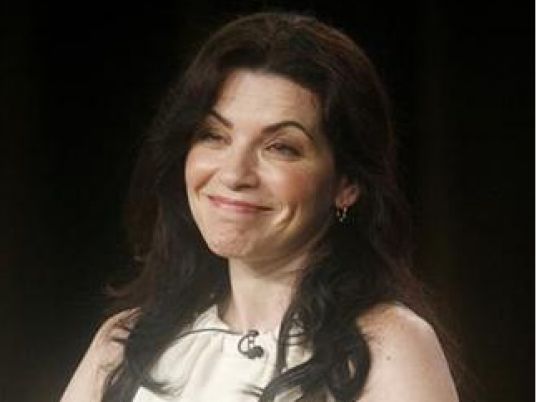 After Mad Men, The Mentalist and Two And A Half Men left screens in 2015, more series are set to bid TV viewers farewell in the coming months, including The Good Wife, Bones and Person Of Interest.
First to bow out is The Good Wife. After returning to her former job as an attorney seven years ago after a sex and corruption scandal landed her husband in jail, viewers will soon find out what fate CBS holds for Alicia Florrick. The finale — eagerly awaited since the show's end was announced earlier — is scheduled for May 8, with an episode titled End.
A few days before, Person Of Interest, another major CBS series, will start its final run May 3. This fifth and last season has already been cut down to a half-season format, and is set to be packed off promptly by the network with two episodes a week. Still, one small consolation is a finale written by Jonathan Nolan, creator of the series, which has been produced by J.J. Abrams since 2011.
Comedy Mike & Molly will come to an end, too. After six seasons playing a Chicago elementary school teacher, the new queen of comedy Melissa MacCarthy may focus entirely on the big screen, where she's been welcomed with open arms since her performance in Bridesmaids. The final episode airs May 26 in the US.
Cable channels are also sending off several shows this year. June 6 sees TNT launch the seventh and final season of Rizzoli And Isles, wrapping up the cases of the police detective and medical examiner played by Angie Harmon and Sasha Alexander. Plus, HBO's The Leftovers, starring Justin Theroux, ends this autumn after three seasons, and the network will be concluding Looking after two seasons with a special finale episode, due this year.
The curtain will fall a little later for other series. Bones, for example, will enter its 12th and final season next year, with 12 episodes closing the cases of Brennan (Emily Deschanel) and Booth (David Boreanaz), who first came to Fox in 2005.
HBO has a similar fate reserved for Girls. Its sixth season, scheduled for early 2017, will be the last chance for heroine Hannah, played by series creator Lena Dunham, and her New York friends to find their way in life. Similarly, Showtime's Episodes, with Matt LeBlanc, will be bowing out after a fifth season, currently filming.