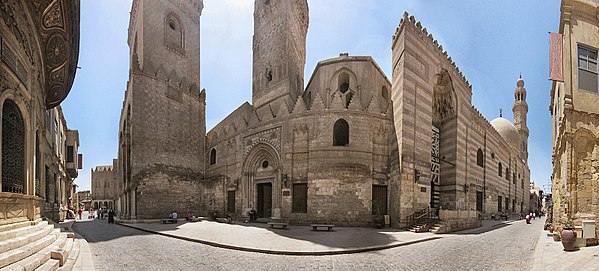 Five extra golf carts were provided on Moez street, by the Historic Cairo Rehabilitation Project, to facilitate transportation of their street vendors, tourists and inhabitants, announced the ministry of antiquities Thursday.
The number of golf carts on Moez street has now reached a total of 13.
"We took this step, aiming to ease the commute for tourists and Egyptians visiting the historical site, in order to ensure a smooth traffic flow," said Mohamed Abdel Aziz, Director General of Historic Cairo Rehabilitation Project.
The cost of these carts reaches LE 1.2 million, funded by the Ministry of Antiquities and the Ministry of Tourism and under the auspices of the Cairo Historic Development Project.
Despite the designation of Moez Street as a pedestrian zone, cars and motorcycles still enter rapidly, scaring pedestrians.
The historic area has been considered the backbone of Cairo since the city was first built, as well as one of the most significant touristic markets in Egypt, where tourists can find Egyptian handicrafts, jewellry and souvenirs.
With 29 of the city's most important monuments lined up across its length, they are characterized by their variety, beauty, architectural accuracy and magnitude, as well as the unique Islamic decoration.