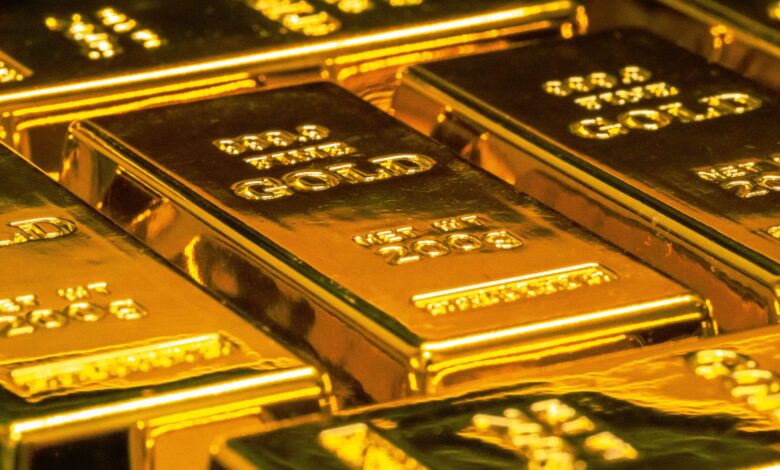 The price of gold on Friday morning rose in Egypt. 
This is in conjunction with the rise in the price of the ounce of gold internationally and as a result it reached US$1,760.
Gold prices on Friday in Egypt:
 24-karat gold recorded LE1,440 per gram

 21-karat gold recorded LE1,260 per gram

 18-karat gold recorded LE1,080 per gram

 14-carat gold recorded LE700 per gram

 price of the gold pound was at LE10,080.
Gold Price Forecast:
Gold experts and jewelers predicted that the price of gold will witness a noticeable rise after the rise in the price of the US dollar in the black market.
Gold is now also witnessing a rise at the global level as well. 
Improvement by 2023:
The outlook for gold could improve early next year as tight financial conditions begin to seep through the real economy: adding to downside risks for both the US and the global economy.
Monetary policy operates with a long and variable lag, indicating that the full negative impact of the Fed's raising cycle has not been felt.
When the adverse effects and reactions begin to become more evident before the end of the quarter, defensive assets could benefit,  to rise in part by safe haven flows.
Investors and traders looking to the future will begin to take a pessimistic pivot position when the headwinds of a recession become too strong to be ignored.
This could lead to slowly lowering long-term bond yields, which generally reflect expectations for growth and inflation.
When these events begin, the price of gold could stabilize and make a more permanent recovery in the early stages of 2023, let's wait and see.