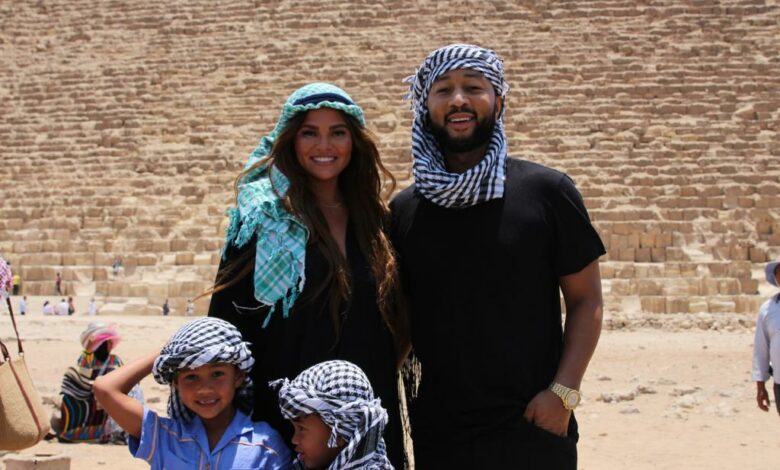 The Giza Pyramids area hosted the famous American singer John Legend and his family, who were keen to visit the archaeological area of the pyramids before heading to the North Coast where Legend is giving a concert, on Friday, the Ministry of Tourism and Antiquities said in a statement on Friday.
They were received and accompanied on a tour, by Director General of the Pyramids archaeological area, Ashraf Mohie Eddin.
Mohie Eddin recounted the history of the pyramids and how the Great Pyramid, the only wonder of the seven wonders of the ancient world, was built.
Legend and his family also visited the first corridor inside the Great Pyramid, at which they expressed their fascination and their happiness at visiting it. They also visited the Sphinx and Panorama areas, in addition to riding horses and camels.